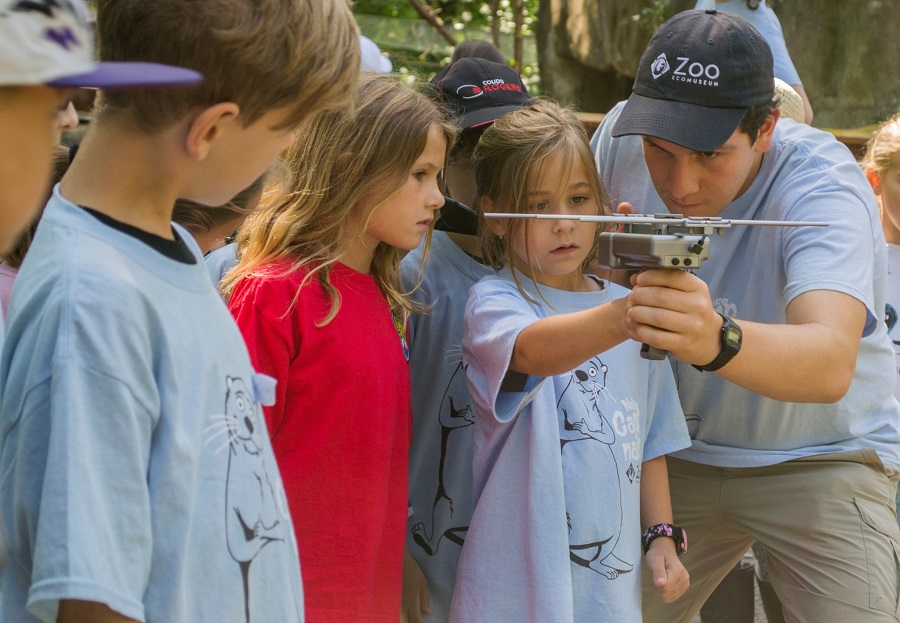 Activity
"À la carte" Zookeeper for a day Camp
Schedule
09:00am - 04:00pm
Good to know
Advance booking required - Each day must be booked individually
ZOOKEEPER FOR A DAY CAMP 2023 - "À LA CARTE" ZOOKEEPER FOR A DAY ACTIVITIES! - FULL
To add your child to the waiting list, click here
As an exceptional measure, the Zoo Ecomuseum has organized a camp on November 21, 22 and 23 with our zoologists to enable parents without a place to look after their children (aged 7 to 12 only) to take part in an educational activity.
Thank you to all our teachers for choosing the Ecomuseum Zoo for their activities to raise awareness of Quebec's environment and biodiversity!
Every year, the Ecomuseum Zoo reaches over 35,000 children through its formal educational programs, helping to raise awareness of the importance of protecting our planet for future generations.
Each "Zookeeper for a day" activity includes:
Full day at the Ecomuseum Zoo with our resident zoologist!

Prepare surprises for some animals!

Take part in an enrichment activity for the animals!

Upclose encounters with the animals

Interesting games and projects!

And many other surprises!
Register your child (7 to 12 years old) for one or many days, choosing among following themes. Each day, your child is guaranteed to meet up-close at least one mammal (fox, Coyote, Gray Wolf, Canada Lynx, etc.), one bird (owl, hawk, raven, etc.), one reptile (turtle or snake), and one amphibian (frog, salamander, etc.).
Tuesday - November 21st, 2023:
Tricky prey strategies!
Wednesday - November 22nd, 2023:
Surprisingly skilled predators!
Thursday - November 23rd, 2023:
Preparing for winter!
Please note
All our Zookeeper for a day activities are bilingual.
There is no daycare before 9am and after 4pm.
The activities are different from the nature camp and the spring break camp
The camps are conducted by our zoologist-biologists, not by Special Education Instructors.
Prices
50$ per day per child.
Each day must be booked individually.
Please note that tickets for the activity are neither exchangeable nor refundable.

Reservations are required in advance.

Please communicate your child's allergies upon confirmation of registration when you fill the form that will be sent with your confirmation.