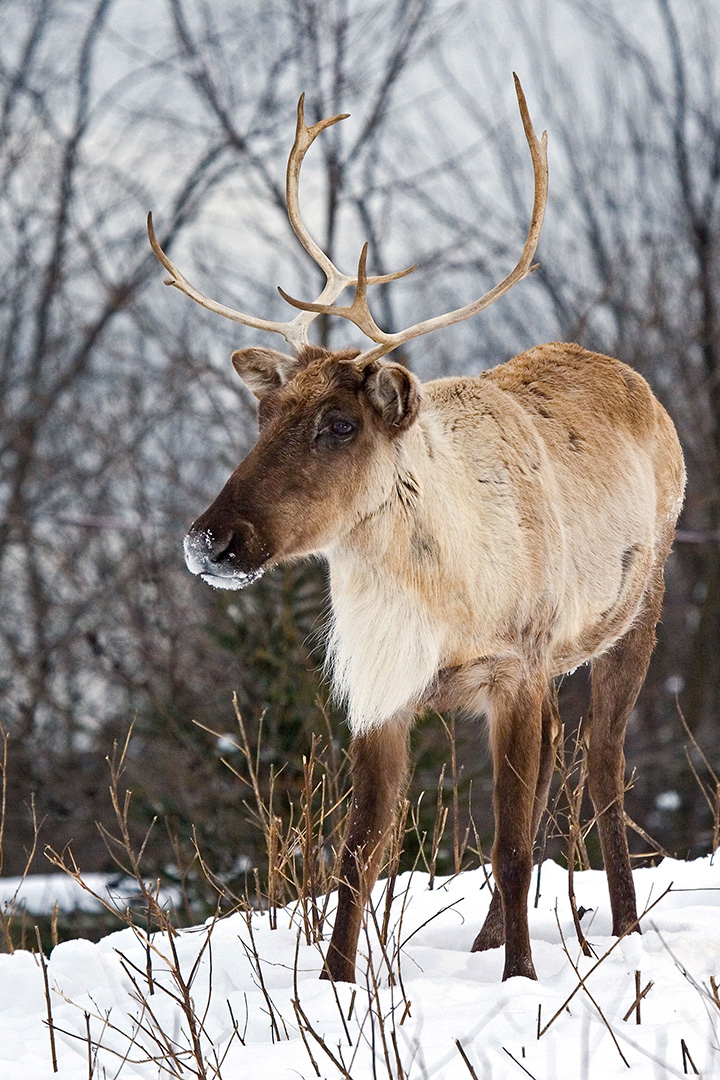 Mammal
Woodland caribou
Rangifer Tarandus Caribou
The Woodland caribou is one of Québec's most emblematic species of cervidae!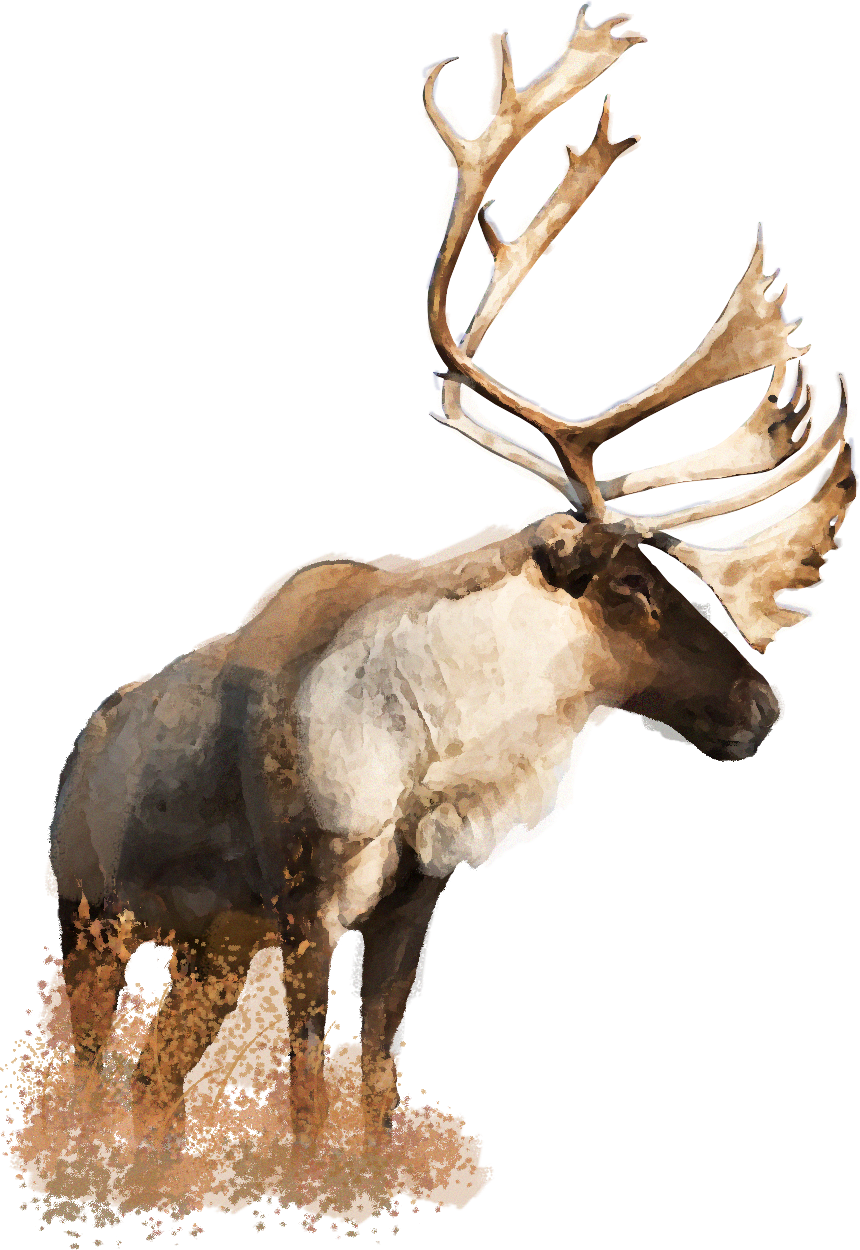 Tip of the muzzle is covered in white fur
Antlers with multiple points
Brown with white fur at the neck, throat and rump
Eyes at each side of the head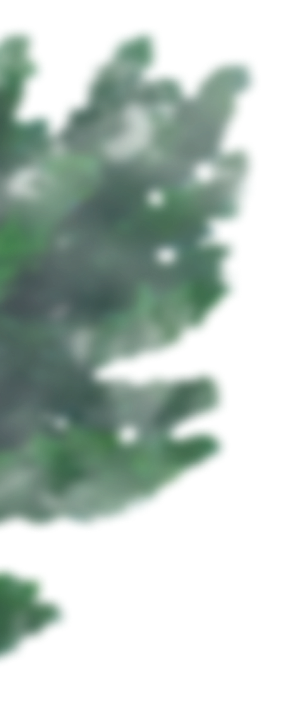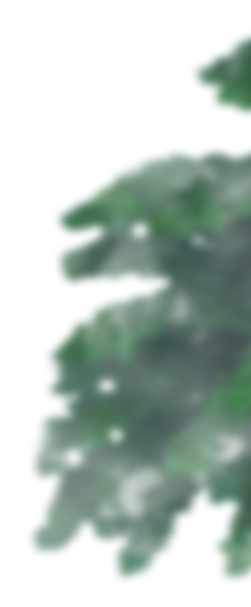 Fact sheet
Distribution
One animal, three ecotypes!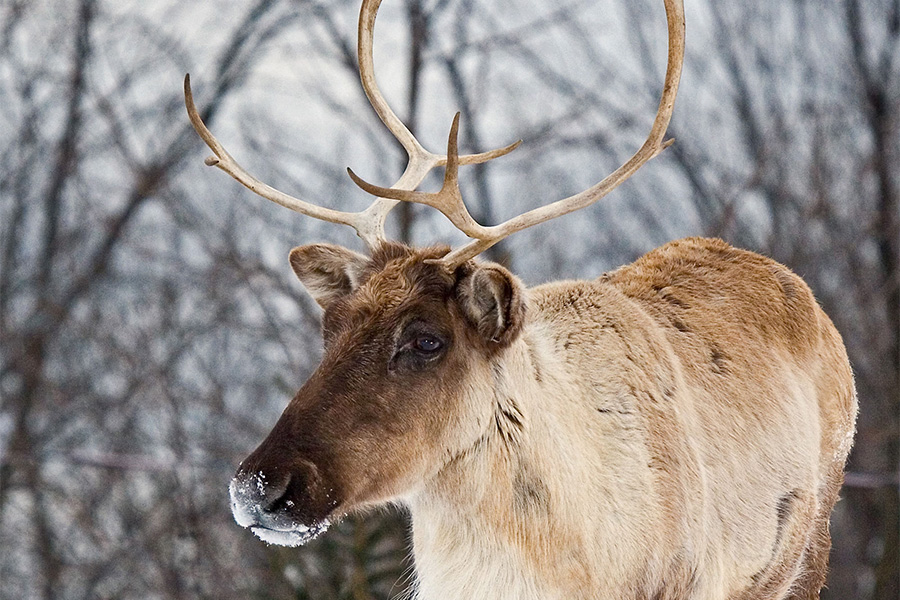 View on back
Distribution
The caribou of Québec all belong to the same subspecies of caribou but biologists have classified us into three distinct groups, called ecotypes, related to the habitat we occupy: the mountain caribou (found in Gaspésie), the barren-ground caribou (found in the Far North) and the forest-dwelling caribou (found in the boreal forest, among others)!
Threats
The Woodland Caribou, an endangered species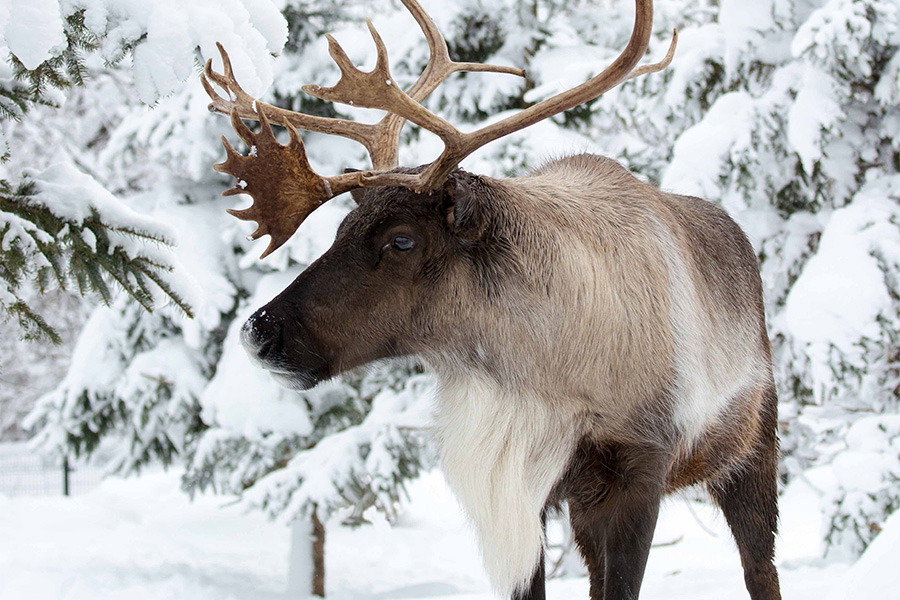 View on back
Threats
With the destruction of our natural habitat, we the Woodland caribou are a species designated either as vulnerable or threatened in Québec according to our ecotype. Deforestation is largely responsible for this situation!
Physical appearance
A female that is like no other!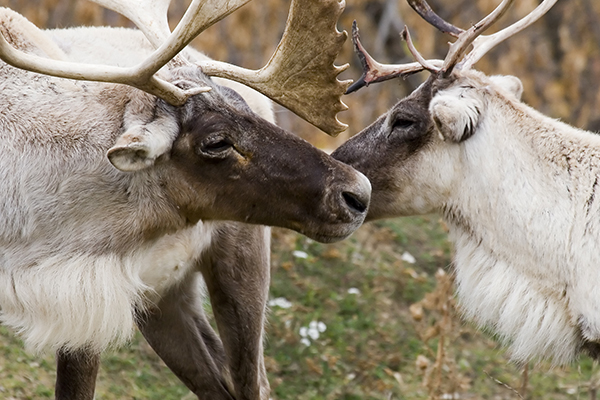 View on back
Physical appearance
Of all the species in the world that belong to the cervidae family, caribou females are the only females that habitually grow antlers like males do. Their antlers are useful for dominating others and ensuring access to the best feeding sites.
Adaptation
Do you hear that clicking sound?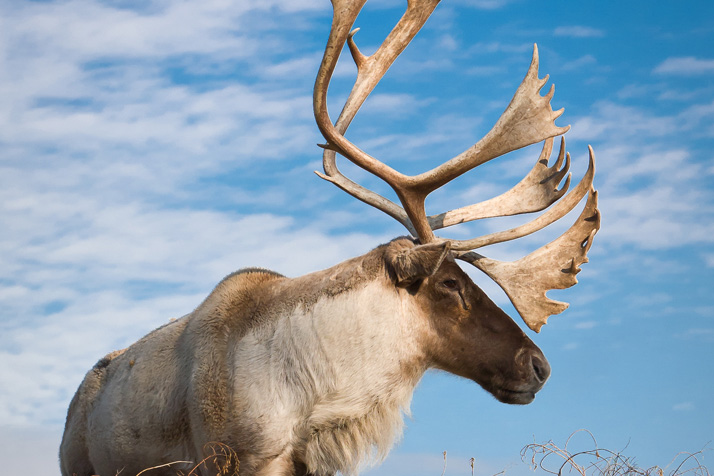 View on back
Adaptation
Listen closely as I walk by! Did you hear that clicking sound? The noise is produced by the movement of tendons along the bones on my legs. It's our very own "Morse code" that ensures the herd's cohesion during our long migratory treks!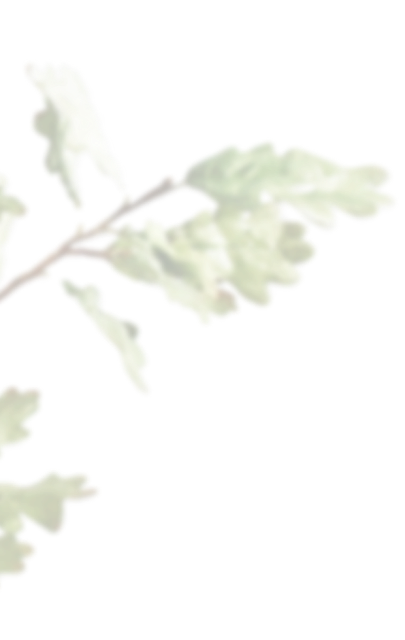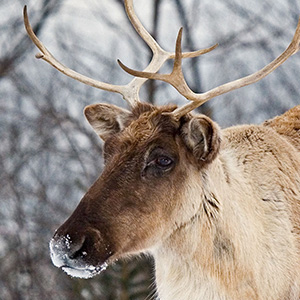 A species threatened by human activity and encroachment
The Woodland caribou is a species designated either vulnerable or threatened in Québec, depending on its ecotype. Woodland caribou inhabit mature forests, and human activities are gradually destroying their habitat. Soon, this majestic animal could disappear if nothing is done to protect their natural habitat.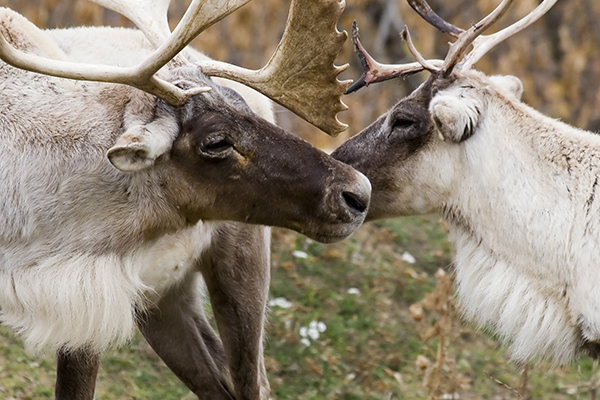 Come see the Woodland caribou