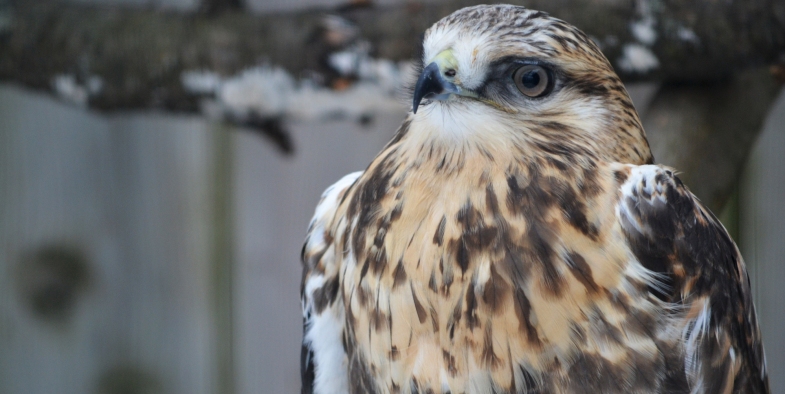 Article
2018: Our ED's year in-review
December 28th, 2018, by David Rodrigue, Executive Director
Hello to you all, friends of the Ecomuseum Zoo,
The dawn of a new year often prompts reflection on both the year ending and the one that is just beginning. And while consecutives years are not all alike, I can tell you that one thing never changes at the Ecomuseum Zoo: our determination to pursue a mission that we believe in the very core of our being.
With this determination comes total dedication to ensuring that every aspect of the zoo, and each action it takes, are at their very best. "It takes a village" as is often said. Well, it's actually a whole village that supports the Ecomuseum Zoo: its staff, volunteers, donors, as well as community members, businesses and organizations. Together they eloquently carry the organization and invest in its mission.
A community organization built by us all, for each one of you. An organization that will have again seen nearly 145,000 people visit during the year, facing ice and Siberian cold as well as endless heat waves to peacefully share a moment, a few hours, a day, with these very special animals in our care. A responsible choice by these people, as well as an essential engine for the fulfillment, reach and impact of our activities.
For all this, dear friends of the zoo, I thank you. From myself and on behalf of the zoo's staff, its board of directors, the many volunteers who devote themselves to it, as well as the animals in our care. No matter what form it takes, it is thanks to your continued support that the Ecomuseum Zoo and its mission continues to grow and thrive. Thank you for supporting us as we shine a spotlight on Québec's exciting wildlife. Thank you for participating.
Concretely 2018 was first and foremost marked by the Ecomuseum Zoo's renewed accreditation by Canada's Accredited Zoos and Aquariums (CAZA-AZAC) - an independent organization whose mandate is to ensure accredited institutions provide exceptional standards of animal well-being, education, conservation, management and ethics. This success places the zoo among only seven institutions in Québec and a total of twenty-nine across Canada proudly accredited by CAZA.
As in recent years, the ongoing modernization and development of the zoo's facilities will have, of course, played a large part in the zoo's efforts, as well as its outreach and education programs and conservation fieldwork.
To highlight just a few of our many accomplishments, we can mention the more than 22,000 young people who formally participated in our education program at the zoo, in schools and in the community. As for our conservation team, seventeen separate projects were undertaken by our biologists across the province in 2018, to study and protect endangered or vulnerable species of flora and fauna.
The completion of our small veterinary clinic right on site, major modifications to the off-exhibit pavilion for the birds of prey participating in the education program, all new living spaces dedicated to birds of prey such as the rough-legged and red-tailed hawks, the successful welcoming of Flynn the three-legged American porcupine, and the development of a new off-exhibit sector entirely dedicated to the comfort of large snakes and snapping turtles that participate in the education program, are just a few other examples of the progress made in the past year.
Of course, it is important to mention again that as a non-profit organization, the Ecomuseum Zoo depends entirely on the attendance of its distinguished visitors. These, who benefit from the zoo with family, friends or with school groups, allow the organization to cover its operating costs, to pursue its mission and to offer the daily professional and veterinary care essential to the well-being of the animals in its care.
Each dollar invested in the development and modernization of animal living spaces, facilities and pavilions comes from external sources of funding. It is thanks to the financial support of individual donors, private foundations and occasional government grants that the Ecomuseum Zoo can now progress with such determination and speed.
You can, friends of the zoo, rest assured of our dedication to the well-being of the animals in our care, as well as to the breadth of our environmental education efforts and our conservation work in the wild. This dedication is us at our core.
Thank you from the bottom of my heart for your trust in us.
David Rodrigue
Executive Director