Our educational program
Environmental education is at the heart of the Ecomuseum Zoo's mission.
Getting to know Québec's wildlife get's us one step closer to protecting it.
In this page
Learn at home!
The Ecomuseum Zoo team wishes to accompany you in these particular times and allow your family to enjoy fun activities while learning about Québec's wildlife! Click on the categories below for the activities. We will be adding new ones every week for different age groups.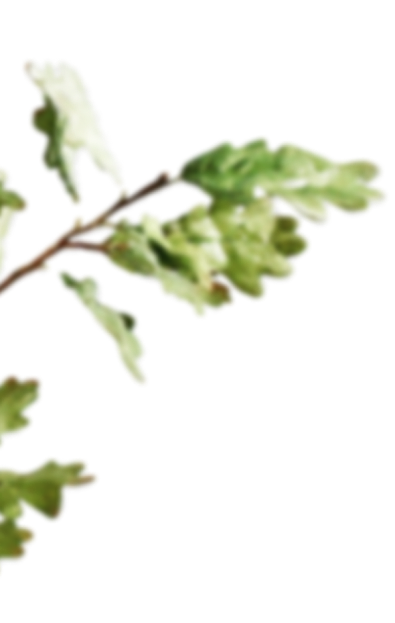 Discover our educational activities
For more information or to make a reservation, call us at 514 457-9449 ext 0 everyday between 9 AM and 5 PM, or send us an email to info@ecomuseum.ca.
At the Zoo
Join us for a guided visit or participate in an educational activity, just two of the many options that will allow you to be part of the solution! Schools, community groups, summer camps or day cares, ask us about our special packages and have your group enjoy a memorable experience!
With a vast array of different animal species native to Québec, the Ecomuseum Zoo offers a wide variety of educational activities. Both students and teachers will be delighted by the success of this unforgettable event! Our experienced, welcoming and dynamic team will accompany you from the planning stages to the day of the event.
Here lies a list and short description of the activities from which you may choose for your next visit to the zoo: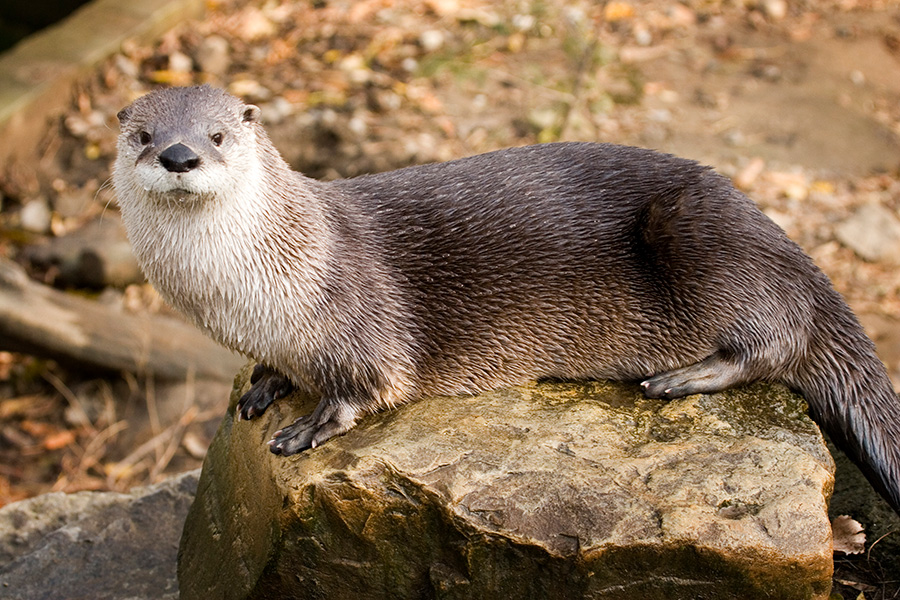 Guided Tour
Life in the Saint-Lawrence Valley
This one and a half hour (1-½) visit will allow you to discover the mammals, both small and large, of the Ecomuseum Zoo. A volunteer docent will help you unearth our animals' best kept secrets. Up-close encounters can be expected. As you stroll the pathways you'll be enchanted by the natural beauty of our site as well as the warm and friendly approach of our docents. The general guided tour is reserved for school aged children.
New concept available from September 2020.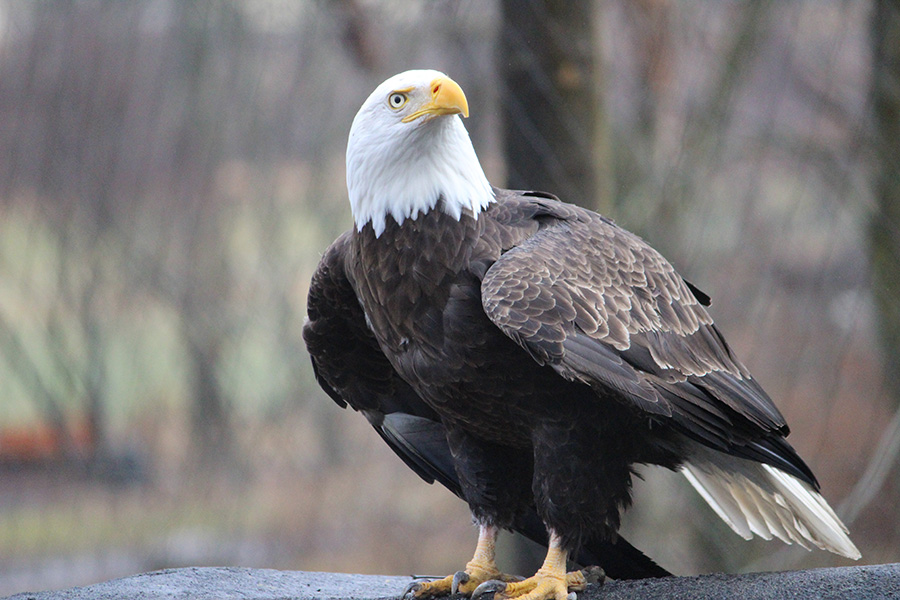 Guided Tour
The majesty of birds
of prey
This one hour visit will allow you to discover the birds of prey of the Ecomuseum Zoo. You will certainly be amazed by the details and secrets your guide will reveal as we help you unravel the mysteries that are birds of prey! The raptor tour is reserved for participants 7 years of age and older.
New concept offered from Septembre 2020.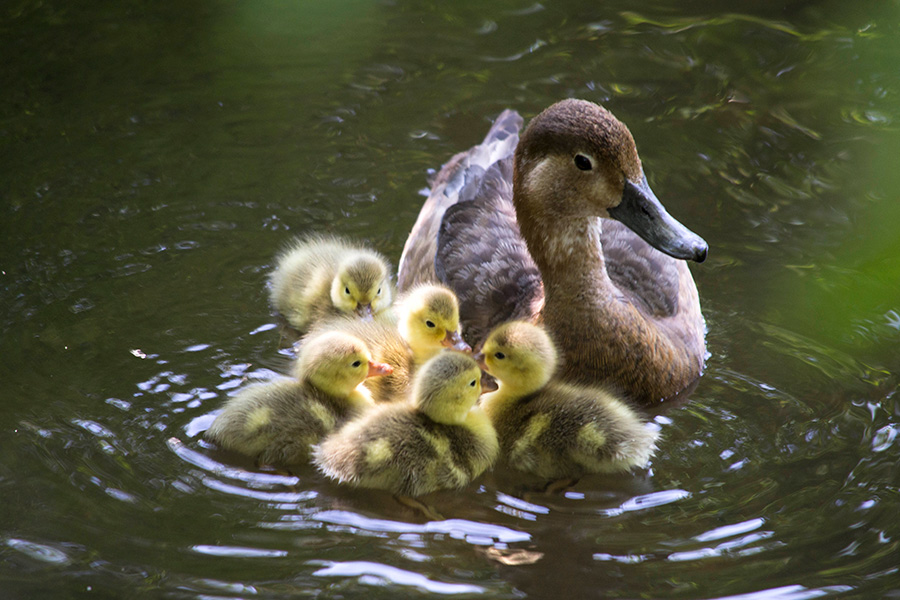 The Mini-explorers
Looking for an activity for a pre-school or daycare? The "mini-explorers" program is just right for you! This self-guided visit will allow you and your group to visit at your own pace to discover fascinating creatures at every turn. We will provide you with an activity booklet filled with interesting facts and playful suggestions entirely adapted for young toddlers.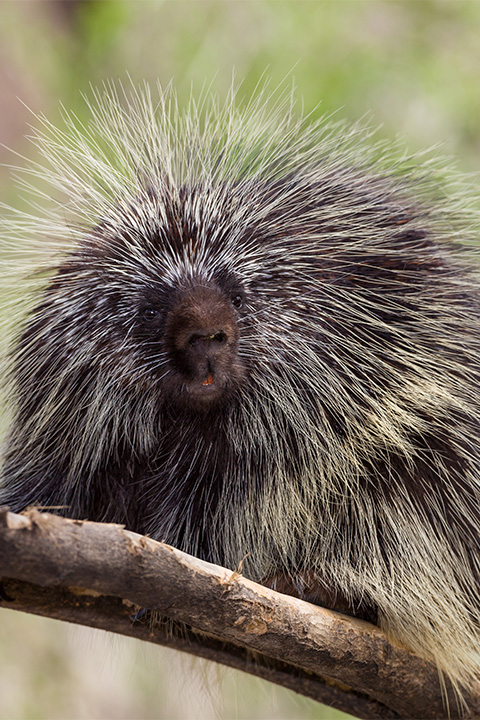 Zookeeper for a day
Become zookeepers for a day! Accompanied by one of our experienced zoologists, you will have the opportunity to learn about the animals' different dietary preferences as you prepare meals to help feed the Ecomuseum Zoo animals. Your sense of adventure and imagination will be required as well as your ability to work as a team. Three and five hour packages are offered. This activity is reserved for children aged 3 and over.
The Zookeeper for a day package includes:
The chance to prepare meals for certain animals.

The opportunity to invent and build "nourishing toys" and observe the animals' reactions to these creative enrichments.

Proximate observation of these animals as you deliver their meals.

The chance to learn more about fascinating creatures through up-close encounters with some of the animals in our care.

The opportunity to participate in a scientific workshop to dissect a raptor pellet (for children 7 years old and over).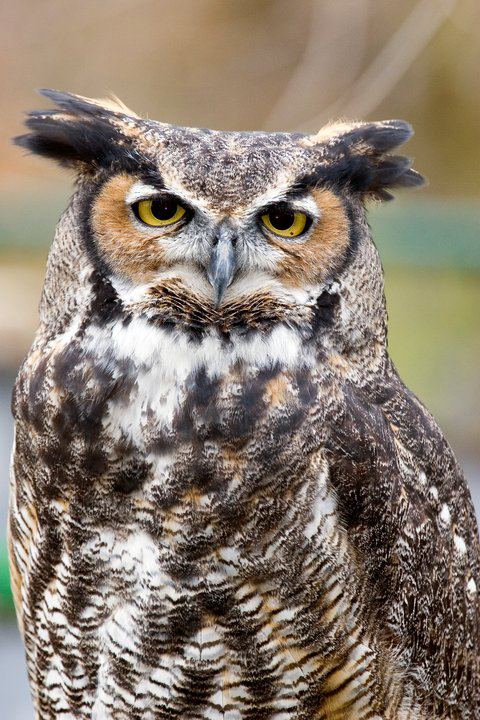 Magical night
The Ecomuseum Zoo under the stars! Accompanied by one of our dynamic zoologists, discover which animals are most active at night. Do the Arctic Fox sleep? Do the American porcupines dance by the moonlight? And what about the mornings … Do the animals sleep in before the zoo is opened to the public? You will be privileged to witnesses their behavior as you explore nocturnal vs diurnal themes! The Magical Night runs from 7 p.m. to 9 a.m. the next morning and is reserved for participants aged 3 years old and over.
Your Magical night will include:
Guided, outdoor, nocturnal visit to discover the secrets of the nocturnal animals.

Special up close encounters to meet some of the animals in our care.

Sleepover at the Ecomuseum Zoo (indoors).

Continental, nutritious breakfast to start the day.

Guided, outdoor, daylight visit to discover our diurnal friends.
All of the Ecomuseum Zoo facilities will be open just for your group from 7 p.m. to 9 a.m. the next morning!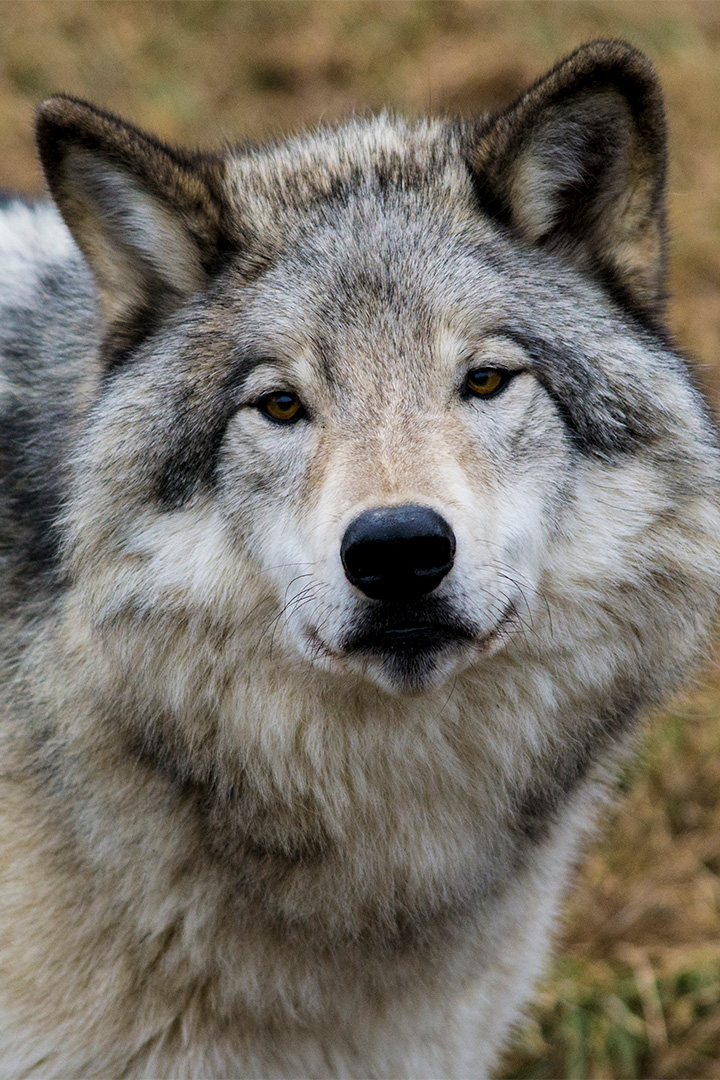 Breakfast with the animals
What an original way to learn about an animal species! Do Québec's wild species eat the same foods as you? It's time to roll up your sleeves to help prepare meals and feed the animals in our care. This activity, which lasts two and a half (2-½) hours, is reserved for participants 3 years of age and over.
Your Breakfast with the animals includes:
A nutritious continental breakfast for the humans!

A dynamic presentation by our zoologist on the animal species who is the star of the day

Time for participants to prepare the animal's meal.

A chance for the participants to observe the animal's reaction as you "serve" its breakfast!
You may choose amongst:
A- Breakfast with the Otters
B- Breakfast with the Wolves
C- Breakfast with the Lynx
D- Breakfast with the Bear
Would you like to have breakfast with the foxes, ducks, raccoons or another animal residing at the Ecomuseum Zoo?
Call us to discuss the possibilities.
In your classroom
Our team of educators will hit the road and bring learning to you! Numerous presentations and workshops are available for school groups, daycares, summer camps and other organizations with educational missions. Please note that these presentations are also available in a virtual mode. A hooting owl, a salamander with super powers or even a close-up of the turtle's backbones on your screen is a sure way to keep the kids fascinated!
Available presentations are listed below. If you have a special request or a theme you'd like us to tackle we may be able to cater our presentations to your needs and those of your students. Contact our team if your idea is not listed below.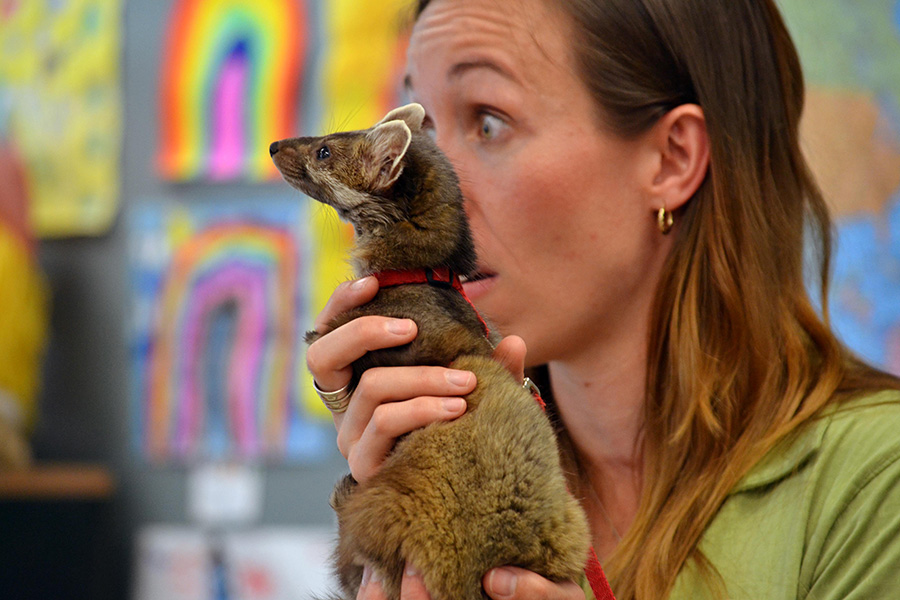 Biodiversity of the
Saint-Lawrence Valley
What is "biodiversity", and what does this term, so often heard, mean? How are the different animal groups connected? What is the food chain and why is it important? Why should we strive to protect and preserve biological diversity? So many questions! Let us help you tackle these subjects. With its diverse ecosystems, Québec is home to many different living organisms. Discover the bonds that link Québec's fauna and meet the animals that reflect the diversity of our wildlife: amphibians, reptiles, birds and mammals.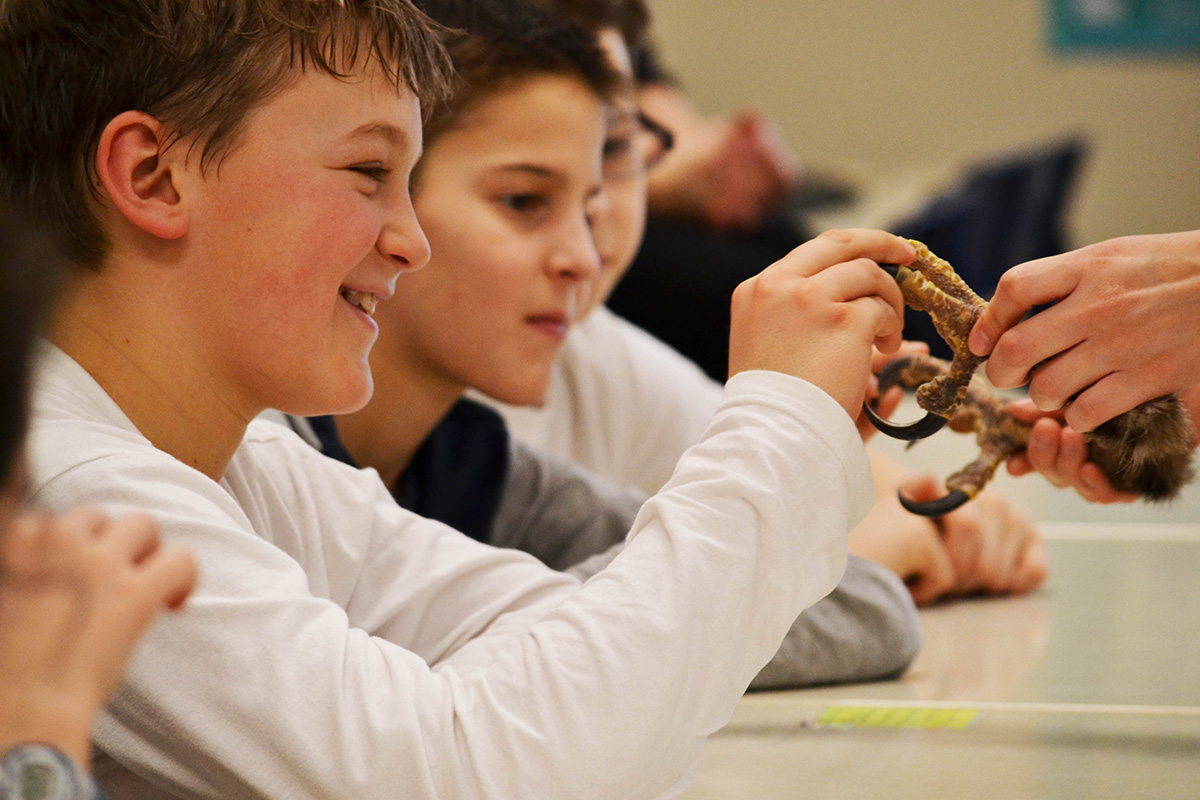 Birds of prey: The virtuosos of the sky
Is it possible that the fastest animal in the world is one of these virtuosos? Do all raptors have some things in common? Do they all hunt the same way at the same times? Many of these birds have been hunted by man, but why? What do they eat and how do they catch their food? Do we have several species in Québec? Allow us to introduce you to these enigmatic birds and discover their many talents.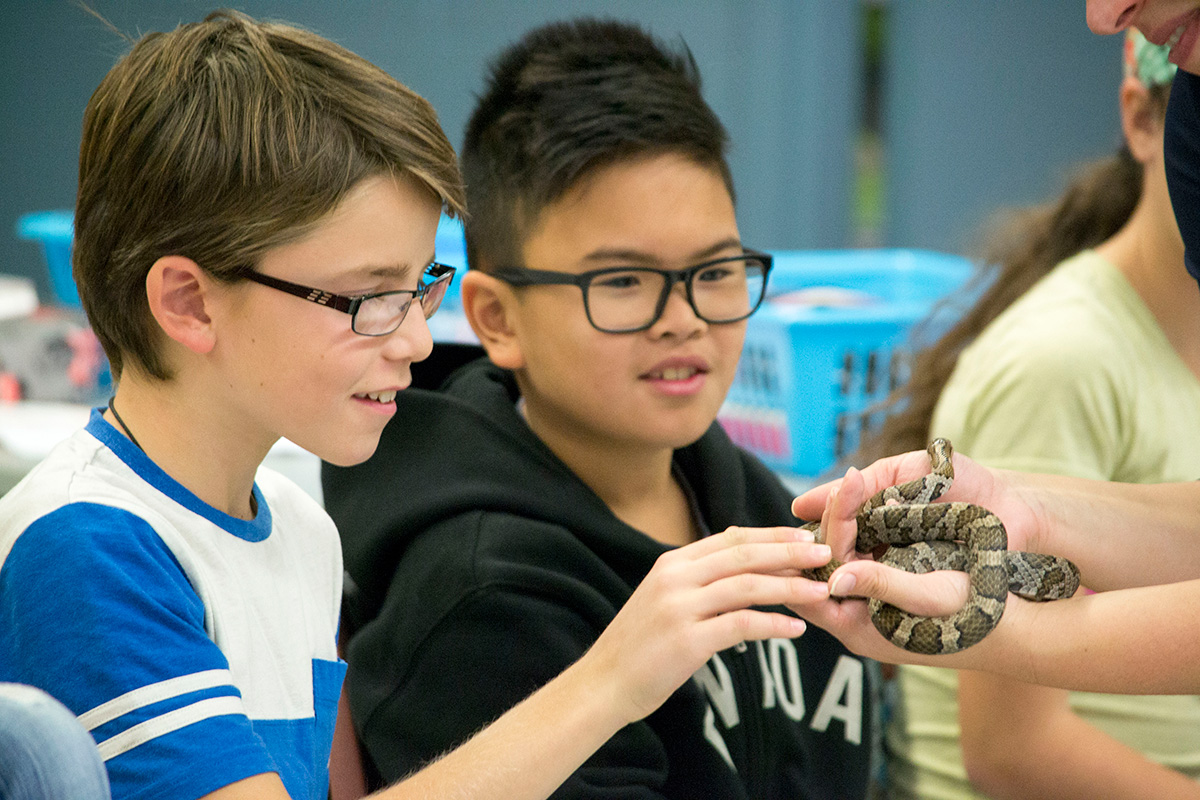 Endangered species of Québec
What is a species, and what makes a species "vulnerable" or "threatened"? What are the possible reasons for these unfortunate distinctions? How can each person, regardless of age, make a difference for the future of these animals? What daily actions can we take to improve their lot? Discover the reasons behind the decline of many animal species. You will have the opportunity to know and see some of the rarer species of Québec.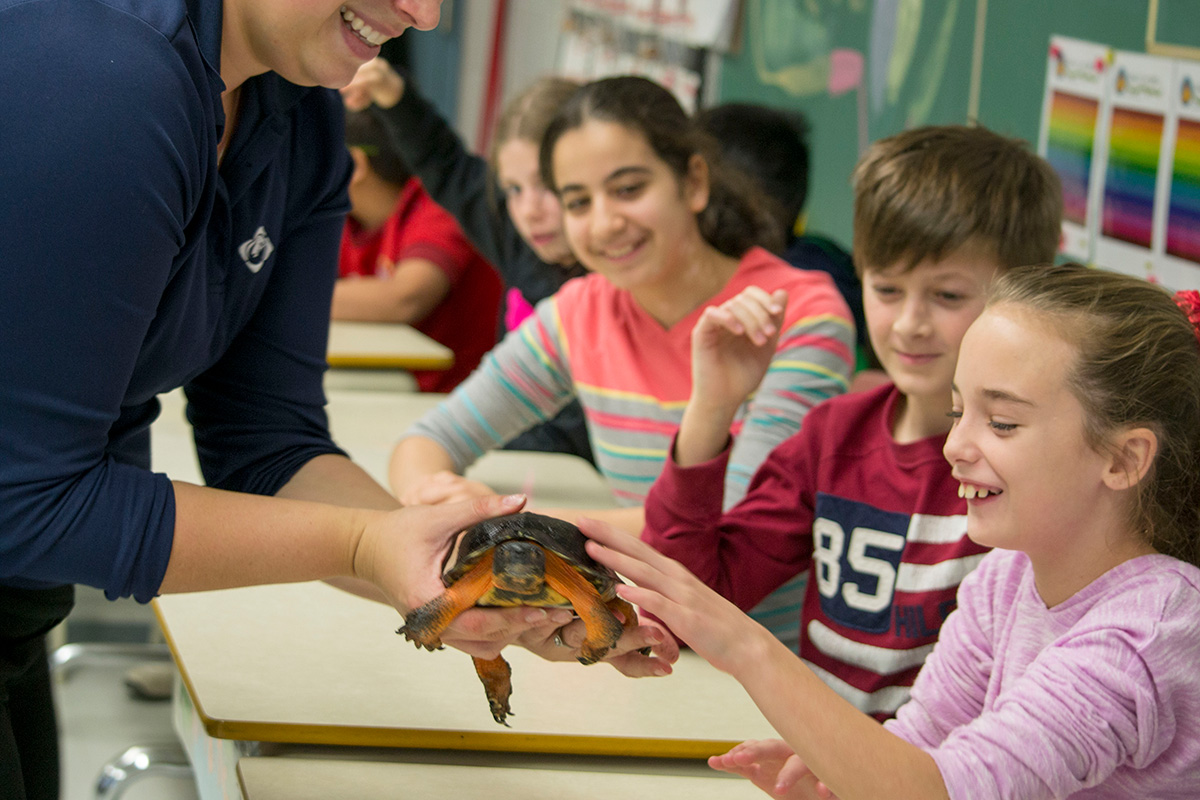 It's cool to be cold-blooded!
What is a cold-blooded animal? Can they get too hot or too cold? Can they warm themselves as they group together? Which ones use their eyes to help them swallow? Which ones do not use their nose to smell? Find out what all cold-blooded animals have in common and what distinguishes each of them! Meet some fascinating amphibians and reptiles!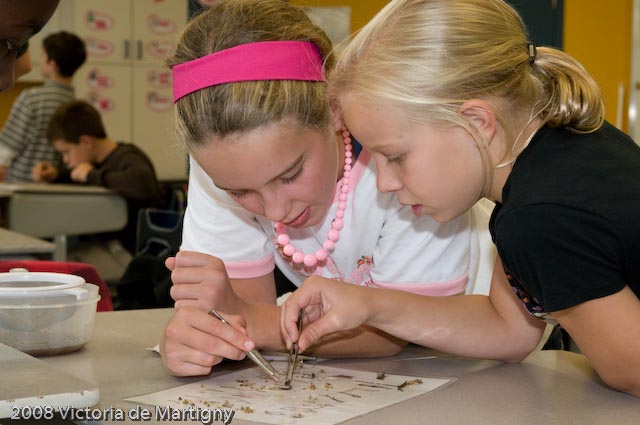 Scientific workshop: Dissecting a raptor pellet!
Participants will discover what lies within a raptor pellet! They will discover what information scientists can gather from such a dissection. In collaborative groups, participants will practice teamwork skills to find, clean and identify bones found in their pellet to successfully determine what prey was eaten by the raptor.
*Not available for a virtual presentation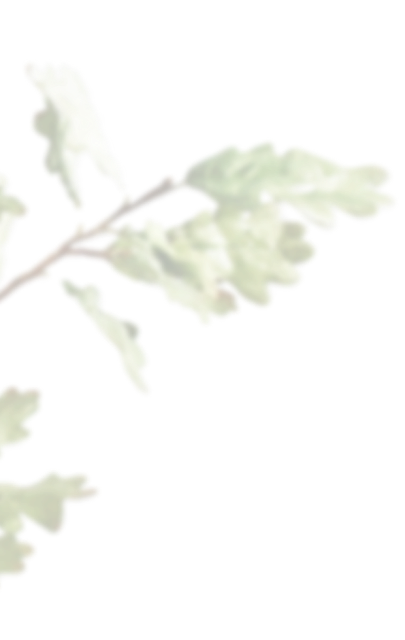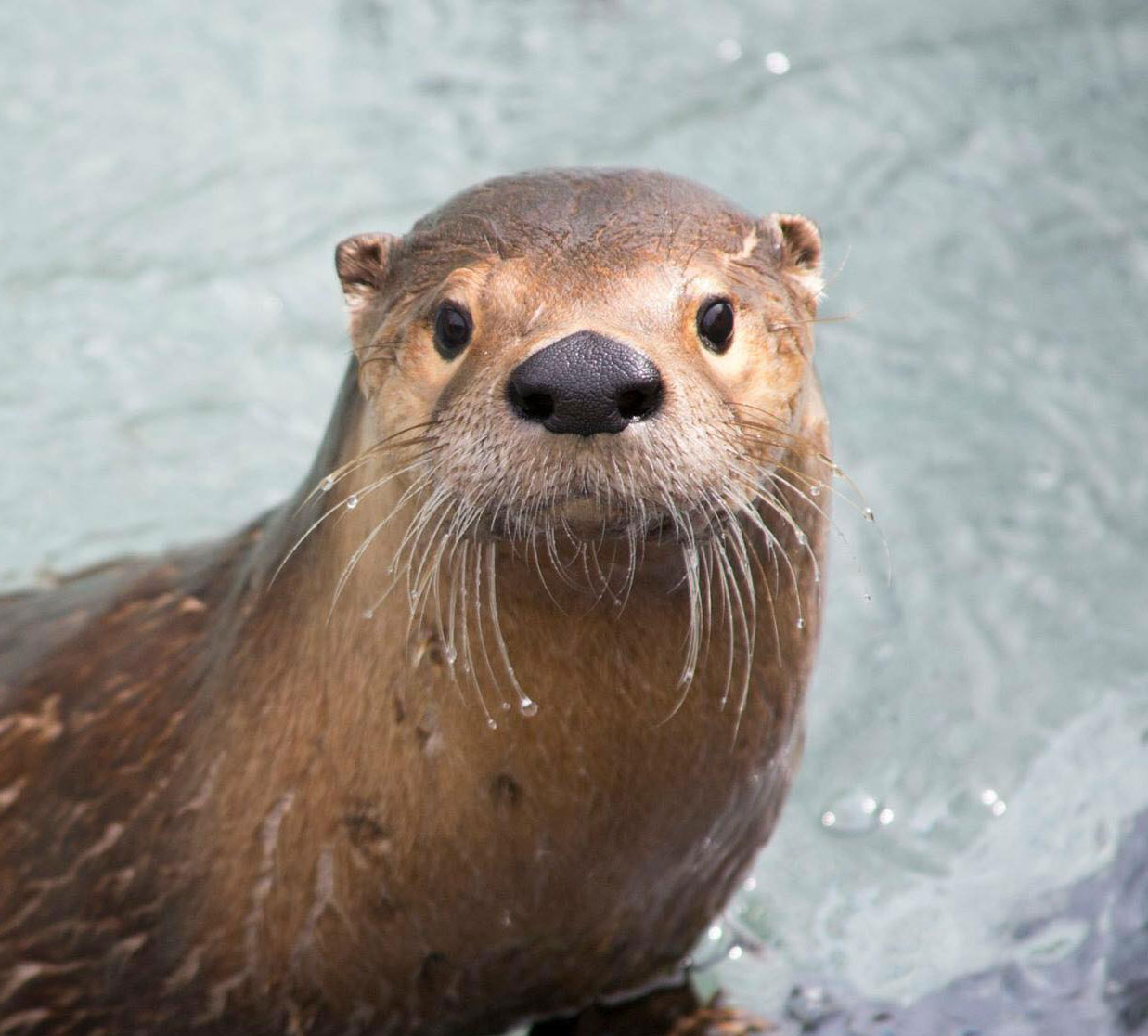 The zoo for the community
Each year through the "Zoo for the Community" program the Ecomuseum Zoo awards three non-profit organizations the chance to enjoy a free guided tour of the zoo.