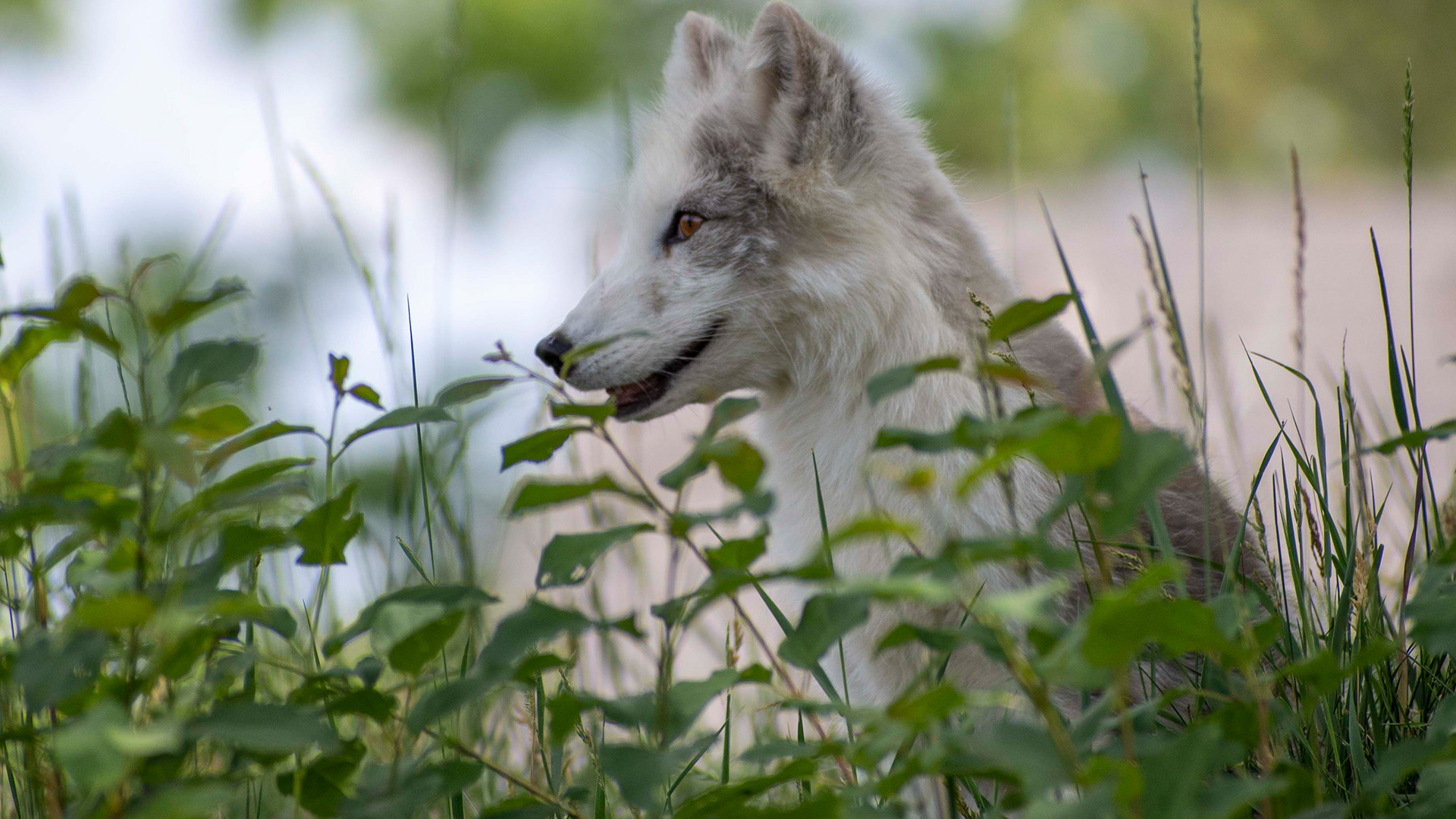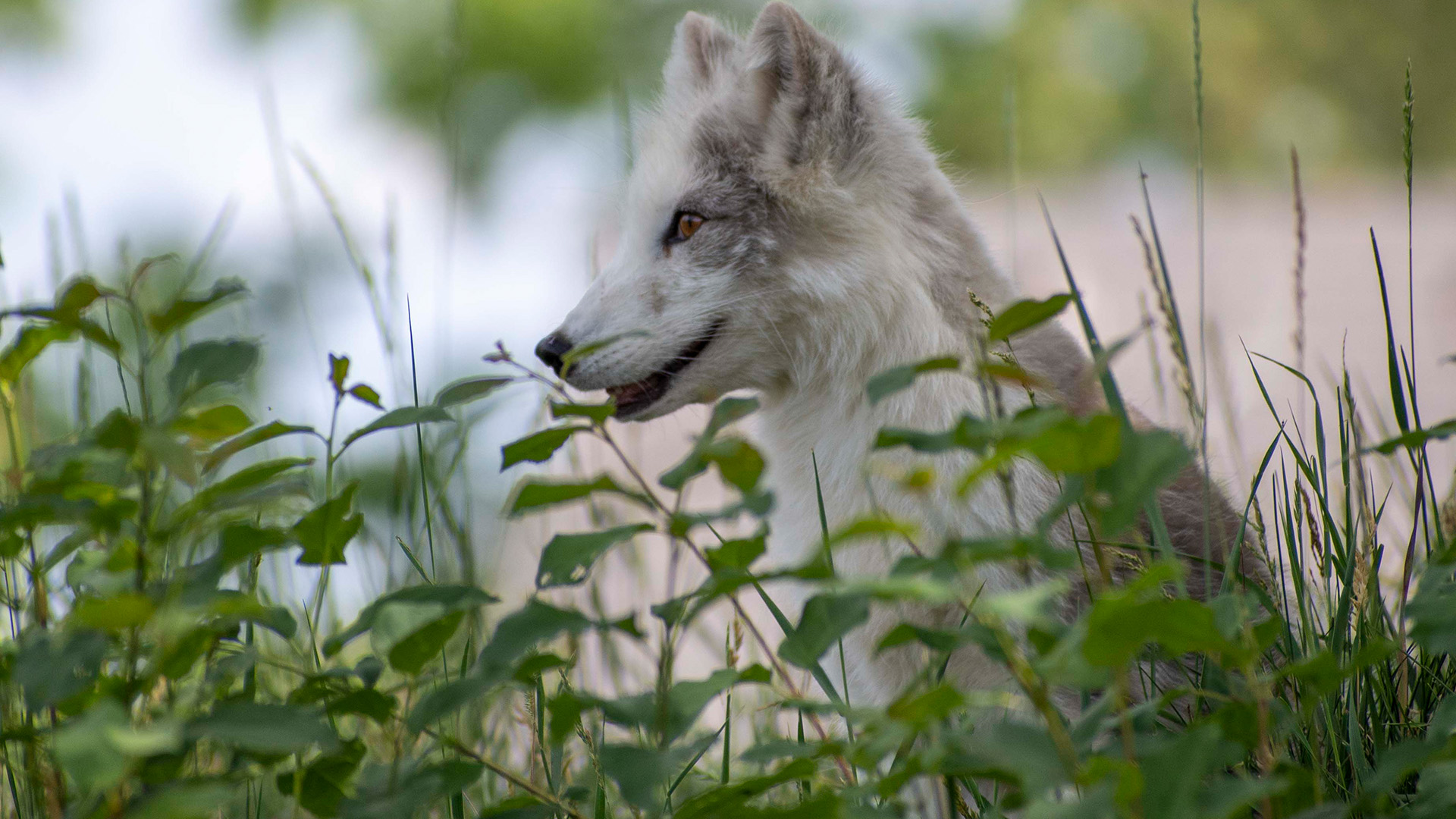 Visitor information
Plan your visit
In this page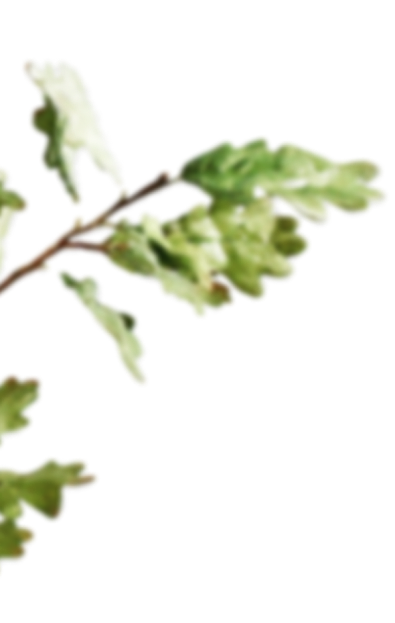 COVID19 - SITUATION STATUS
ZOO VISIT AND COVID-19
The vaccine passport and a valid ID with photo are required for the zoo visit.
Note that booking your visit in advance is MANDATORY for everyone, including zoo members. Wearing a mask and/or face covering is mandatory in the main pavilion. It is recommended for the outdoor visit, but not mandatory. To find out about all our sanitary measures, click here.
Thank you for your understanding!
Opening hours
We're open everyday
The purchase of online tickets is mandatory for the 2022 season. Please note that the last admission of the day is at 4 PM.
| Day | Hour |
| --- | --- |
| Monday | 9 AM - 5 PM |
| Tuesday | 9 AM - 5 PM |
| Wednesday | 9 AM - 5 PM |
| Thursday | 9 AM - 5 PM |
| Friday | 9 AM - 5 PM |
| Saturday | 9 AM - 5 PM |
| Sunday | 9 AM - 5 PM |
Statutory holidays
| Day | Hour |
| --- | --- |
| Statutory holidays | 9 AM - 5 PM |
| December 25 | Closed |
Tickets and admission rates
Toddlers
2 years and under
Free
Free
Seniors
65 years and older
$17,25
$14,00
Winter rates*
November 1st to March 21st
FAQ
The most frequently asked questions about the zoo visit!
**In winter, 90% of the animals are visible. **The raccoons and the black bear are currently enjoying their long winter sleep, while the turtles that live outside are in hibernation. All other animals are visible and active in winter. A low season rate is in place to compensate for the absence of certain animals during winter, from November 1st to March 21st. This is a great opportunity to visit the animals at a lower price.
Of course the length of your visit will depend on the time you spend at each living space. On average, the visit takes approximately 1:30 to see all the animals and have the chance to observe them. The length of your visit will naturally be longer if you choose to take a break for lunch or a snack.
In winter, the trails are plowed and well maintained. However, we strongly recommend an all-terrain stroller suitable for winter conditions, or a sled. If necessary, we rent sleds on site at a cost of $5. Please note that it is possible to avoid the stairs of the duck aviary by entering and leaving the aviary at the same level.
Vending machines are available on site for snacks and beverages, but it is best to bring a packed lunch if you are looking for a complete meal. Our indoor lunch area is currently closed due to the sanitary measures in place.
Parking is free for all our visitors.
Accessibility Services and Policies

The presence of guide dogs and other assistance animals is unauthorized at the zoo due to the inherent nature of the organization. A vast majority of the site is wheel-chair accessible. Consult the full policy to learn more about accessibility at the zoo.
1

Take highway 40

2

Take exit 44 (Morgan blvd)

3

Follow the blue tourism signs for
"Zoo Ecomuseum"
Psst ... the zoo also puts at your disposal free charging stations for electric vehicles! Reserved for zoo clients only.
For more information on public transport directions, visit www.stm.info
Note that between June and September the STM offers service on the 419 route on both Saturdays and Sundays stopping right in front of the zoo every 30 minutes between 9am and 5pm.
Psst...show your Opus card at the zoo admission counter to take advantage of a 20% discount on the regular admission price!
Rules, regulations and useful tips
Feeding the animals is PROHIBITED.
Thank you for respecting our smoke-free environment.
Remain on the pathways and follow the sanitary protocols in place.
Domestic animals are forbidden within the zoo's premises.
For more information, our administrative services team will be pleased to help you.
Availabilities
7 days a week from 9 AM to 5 PM
Phone number
514 457-9449
Email address
info@ecomuseum.ca
Gift certificates
Looking for a unique gift for a loved one?
Purchase one of our gift certificates of $25, $50 or $100 for an unforgettable visit among Québec wildlife!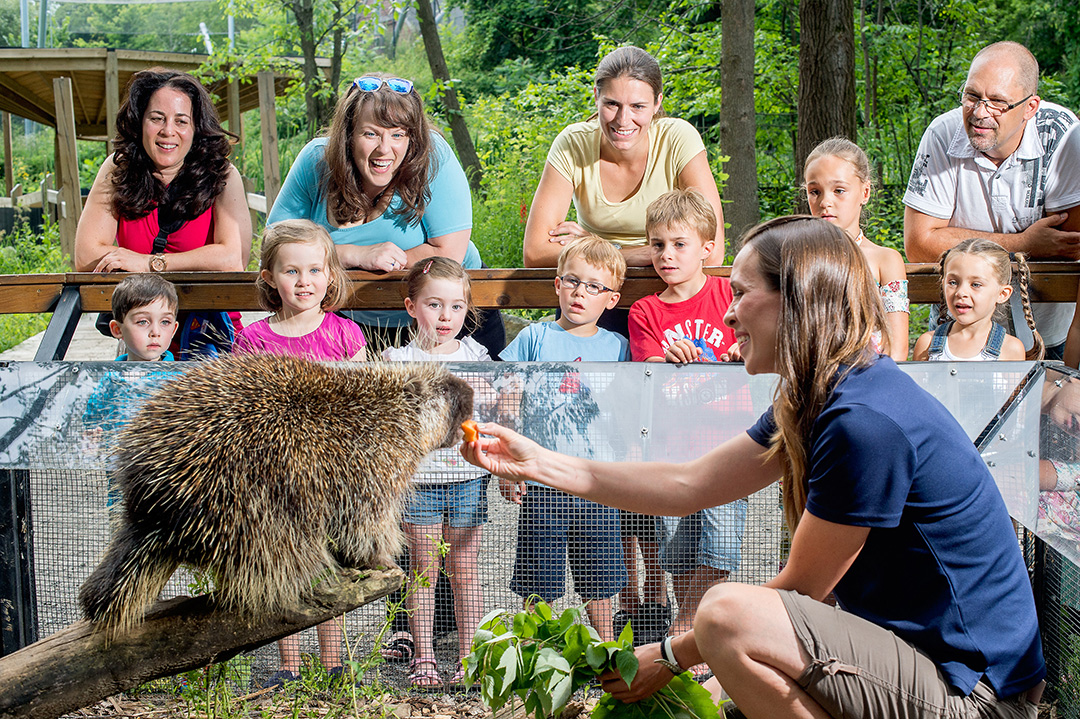 Become a member and save!
Obtain unlimited access and many advantages exclusive for members starting at just $40 / year.