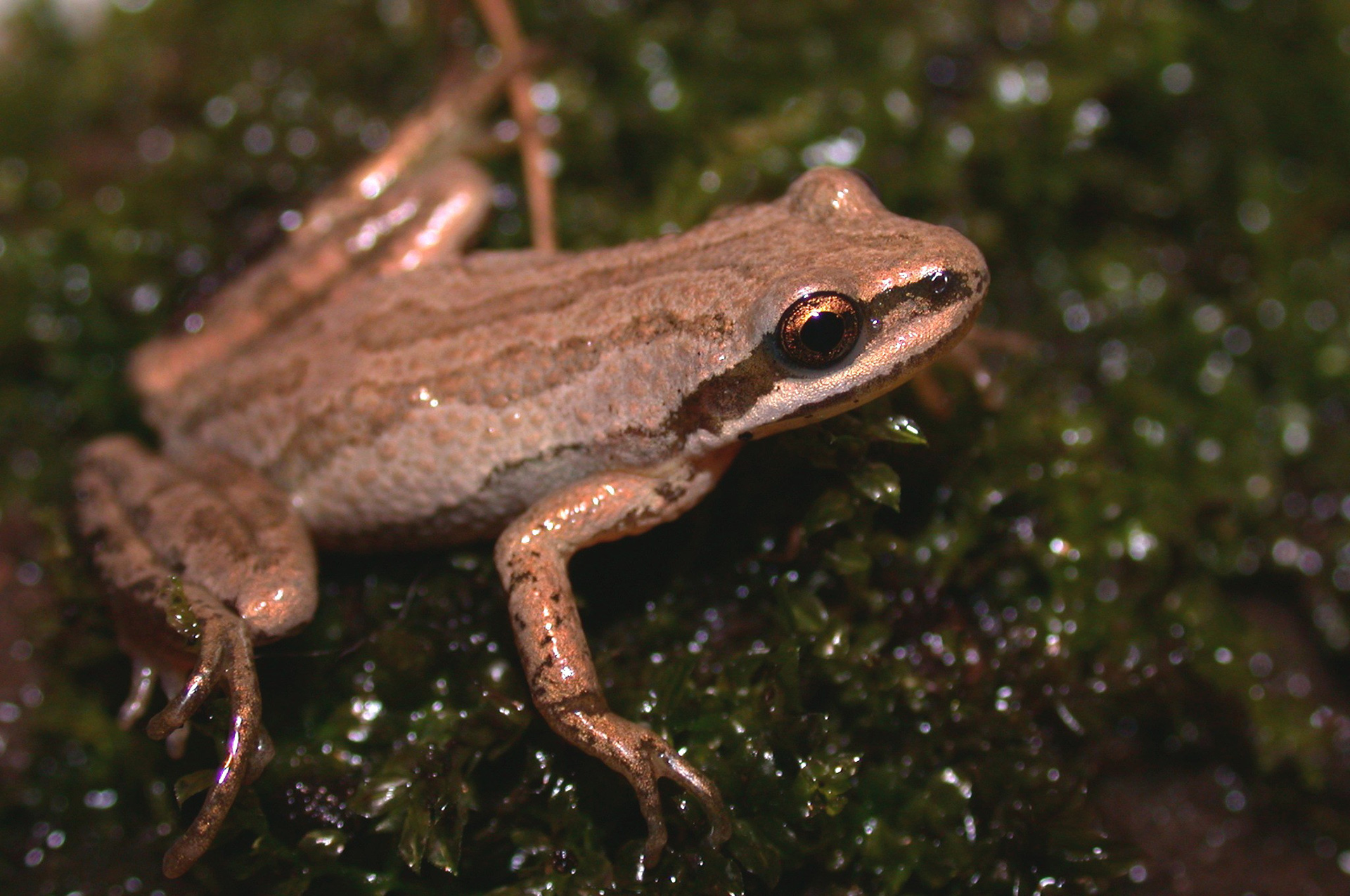 Western Chorus Frog
Small frog, big problems.
Measuring just 3.7 cm in length, the Western Chorus Frog (Pseudacris triseriata) is without a doubt one of our smallest frog species. In the past the species was common and was found throughout the southwestern part of the province.
Today, it is found only in a few isolated areas in the Montérégie and Outaouais regions. The marked decline of some populations in these two regions was considered to be of sufficient concern for the species to be designated as vulnerable in Québec in 2000. It is likely that it will be designated as threatened in the near future given the continued loss of habitat observed year after year.
The species, which uses temporary ponds to reproduce, is particularly sensitive to changes, fragmentation or destruction of its habitat. Backfilling and drainage of wetlands resulting from urban sprawl are among the most important causes of habitat loss. In the Montérégie it is estimated that the species occupies only 10% of the territory throughout which it was once found. It is also estimated that 15% of the habitats identified in 2004 have since been destroyed. The situation in the Outaouais is no brighter where 30% of the ponds have disappeared in recent years.
Given these facts and the urgency of the situation, the Ecomuseum Zoo and the Biodôme de Montréal have joined forces to develop a captive breeding project for the species. The project aimed to develop and perfect captive breeding, hibernation and species reproduction methods. In 2014, the Ecomuseum Zoo and the Biodôme de Montréal teamed up with the University of Ottawa to test hormonal treatments facilitating reproduction under human care and reintroduction in natural environments. The Ecomuseum Zoo is proud to have partnered with all of these active partners in the protection of the Western Chorus Frog.
The Ecomuseum Zoo remains active on this front pursuing its efforts to conserve the species. In recent years, in collaboration with CIEL et TERRE, our biologists have been inventorying breeding ponds used by the Western Chorus Frog in Île-Perrot in order to monitor the health status of the populations of this vulnerable species in Quebec.