The Barred owl is easy to recognize!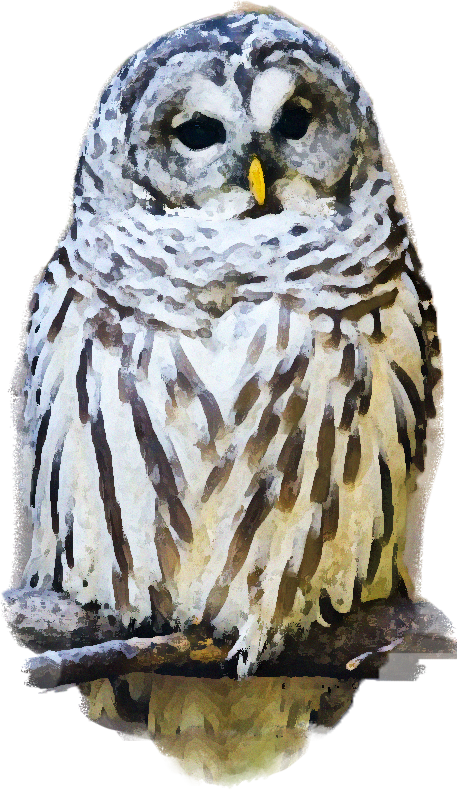 Feathers right to the end of its talons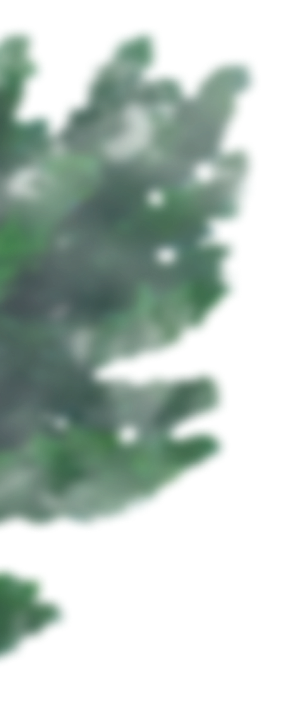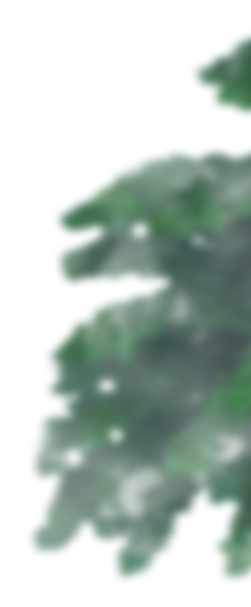 Fact sheet
Physical capacities
The Pavarotti of owls!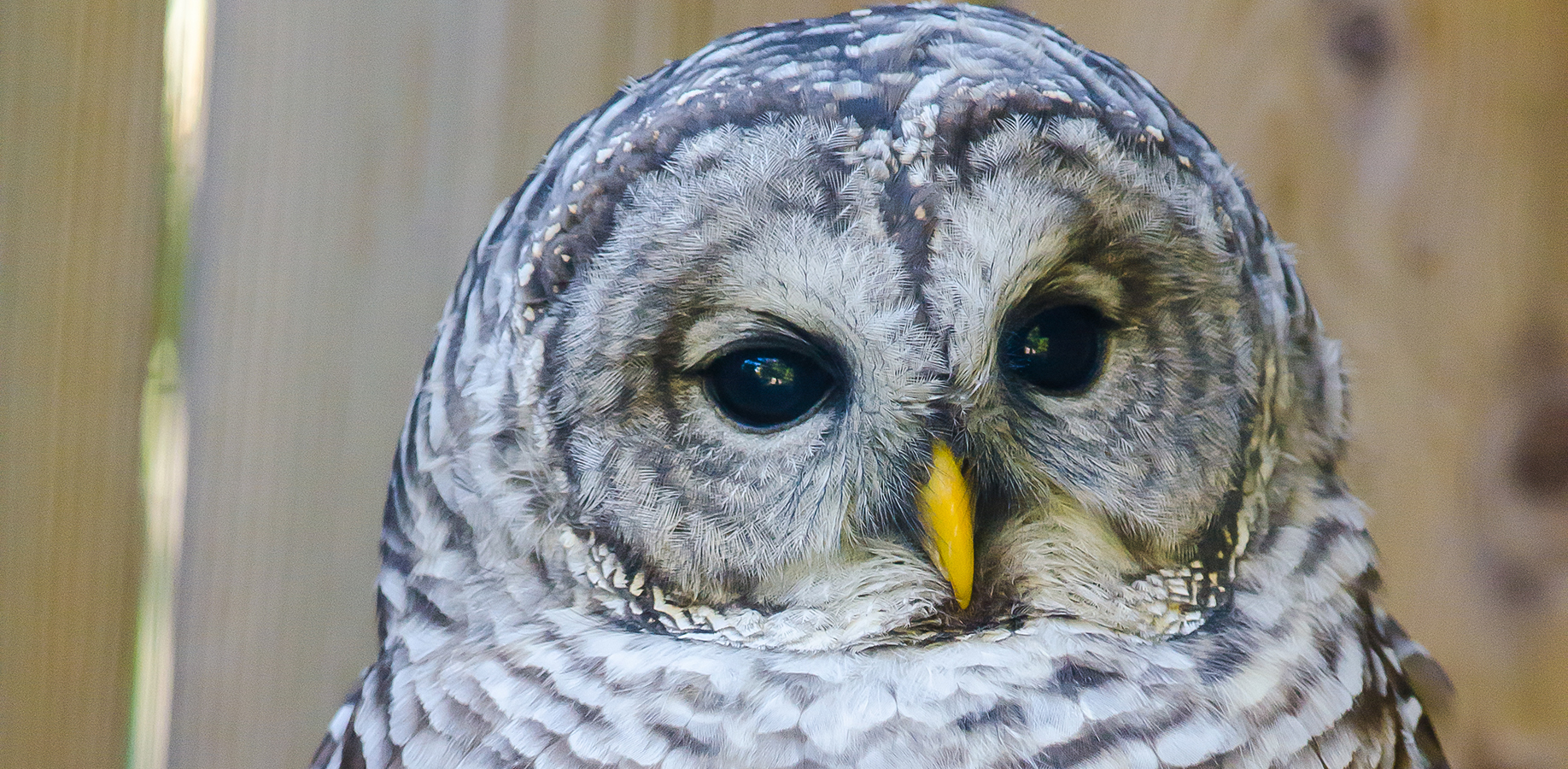 View on back
Physical capacities
Eh oui! Je chante, je crie, je siffle! Je ne veux pas d'intrus chez nous, je surveille mon territoire. Si je rencontre un congénère, je deviens encore plus loquace.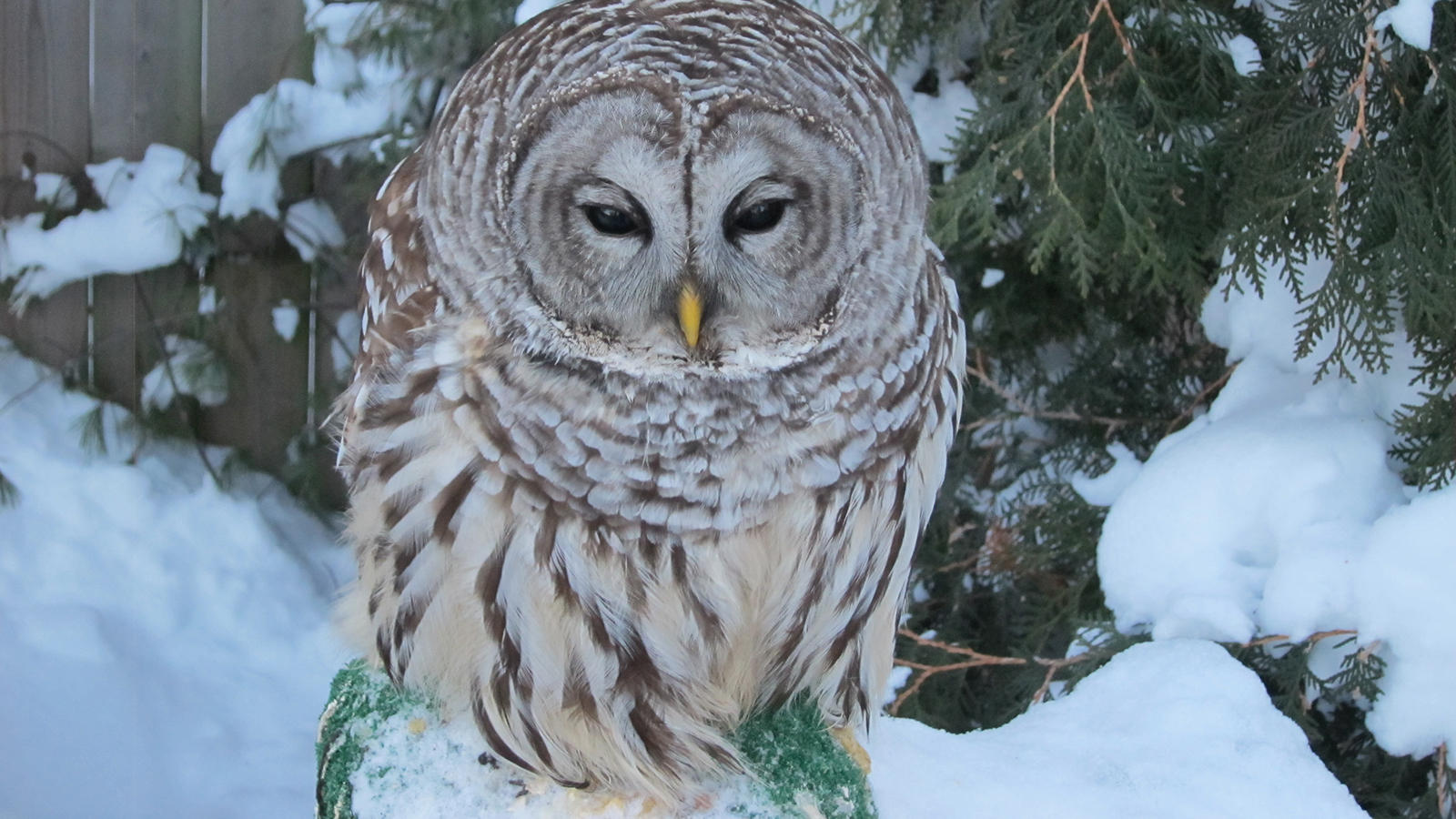 View on back
Habitat
I am quite attached to my territory. I occupy it throughout the year; there is no question of migrating south for the winter. When my young leave the nest at the end of the summer, they better find a corner of their own. They're certainly not spending the winter with me!
Habitat
Quite the interior designer!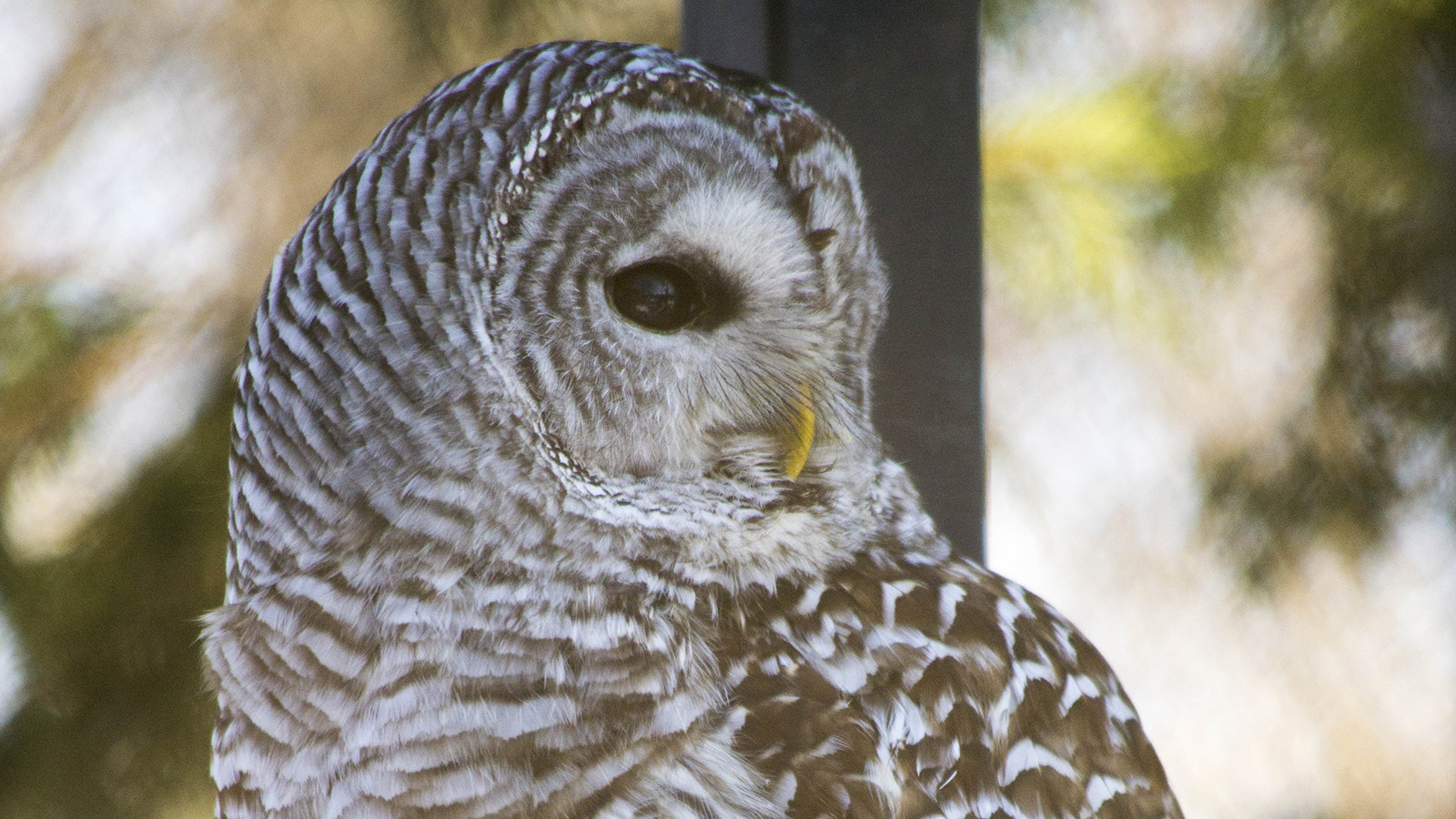 View on back
Habitat
To nest I find deep cavities in the trees but I don't dig them myself, I use the holes left by woodpeckers or I nest at the top of a rotten tree. I also sometimes settle in the empty nests left vacant by squirrels or crows. A little cleaning and you're done!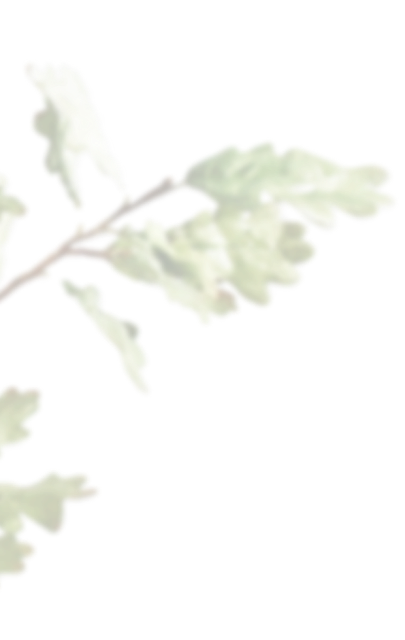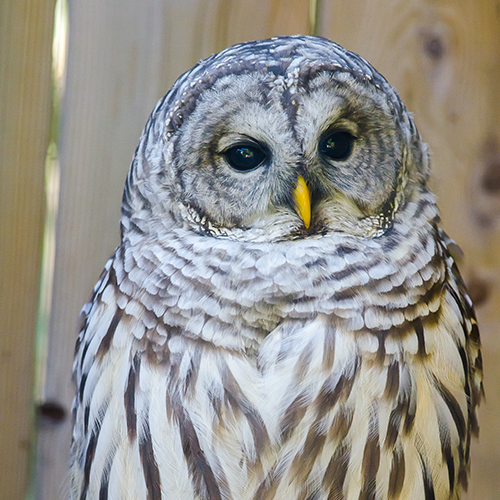 A distinction without a difference!
Sometimes language can be complicated! Among diurnal raptors francophones differentiate "hiboux" and "chouettes". The "hiboux" have feathered ear tufts that protrude above their head while "chouettes" like me don't, leaving only a round head. Beautiful look don't you think? But in the English language we are all just "owls".