This quite urban animal is easy to recognize!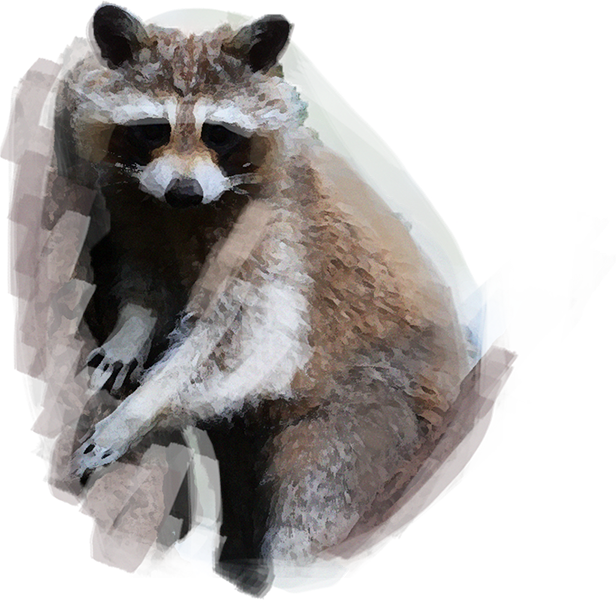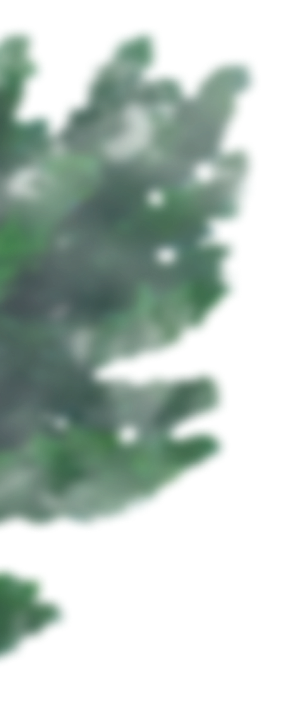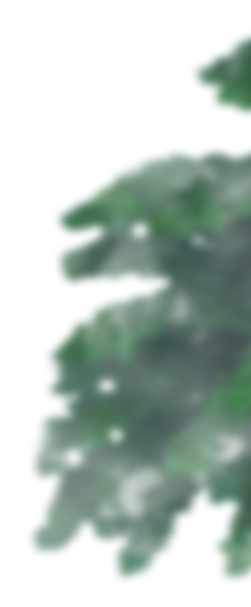 Fact sheet
Physical appearance
The cutest little thief-looking animal.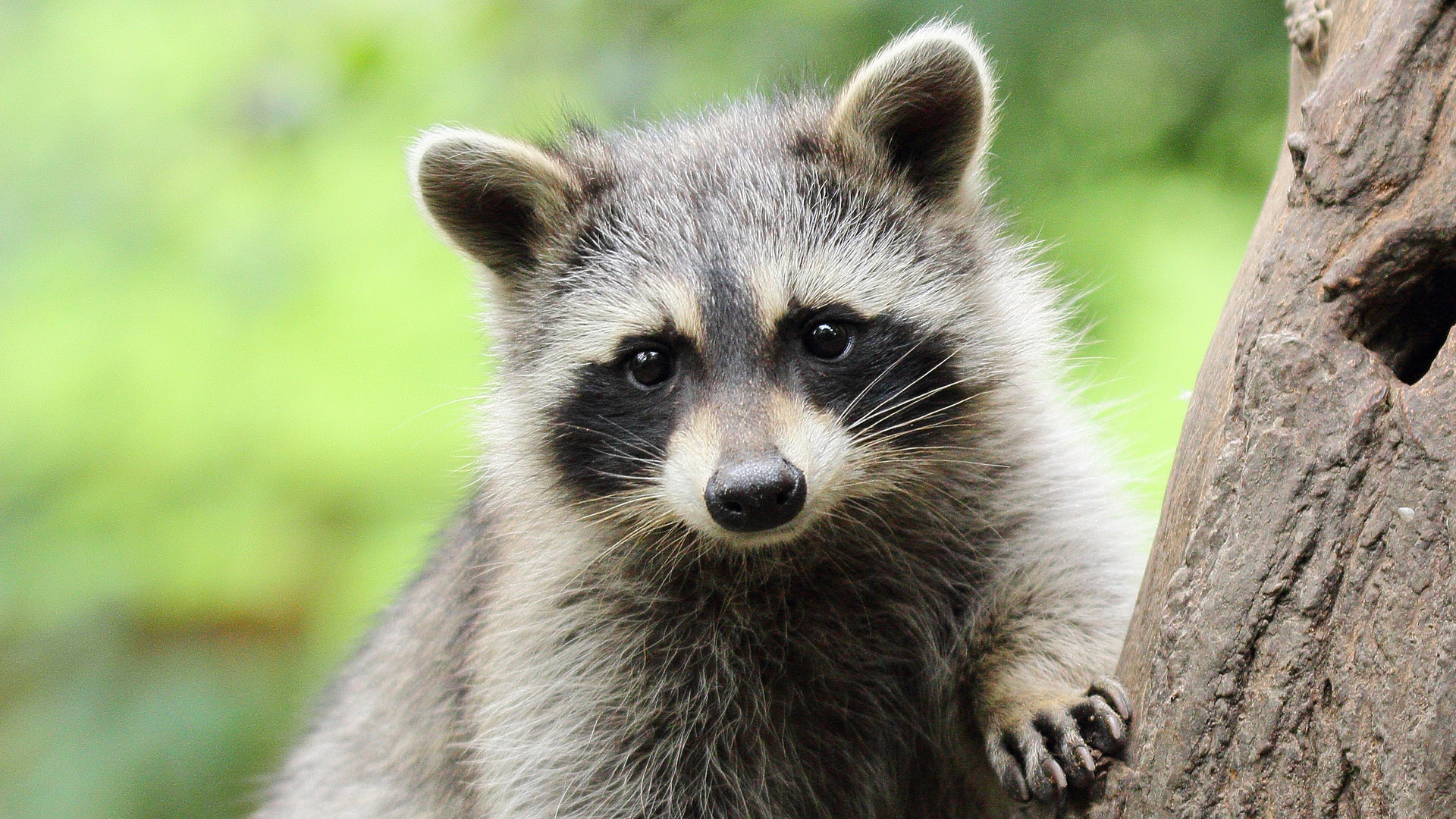 View on back
Physical appearance
I am easily recognized by my black mask and my big ringed tail. At birth I look very different however. It is only when I am ten days old that my mask begins to take shape. It's the mask that gives me that cute and mischievous appearance.
Habitat
They are perfectly adapted to urban settings.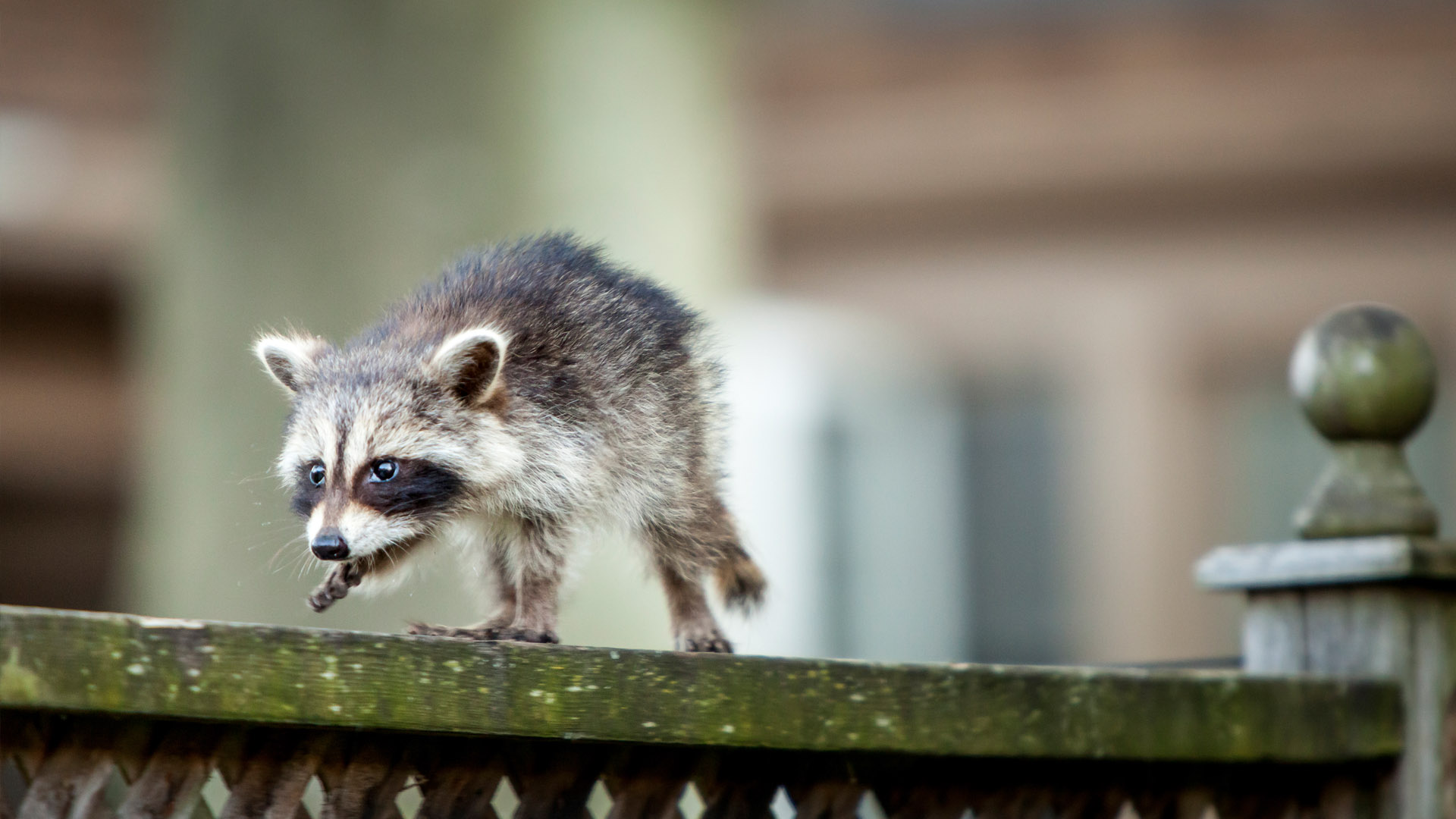 View on back
Habitat
As you know, I can be quite a public nuisance… You don't leave me much choice though, as you are living on my turf. A backyard shed suits me just fine for shelter and I love to wander streets and lanes looking for garbage to eat. I also enjoy raiding bird feeders that you install in your yards.
Physical abilities
Agile even in your trash!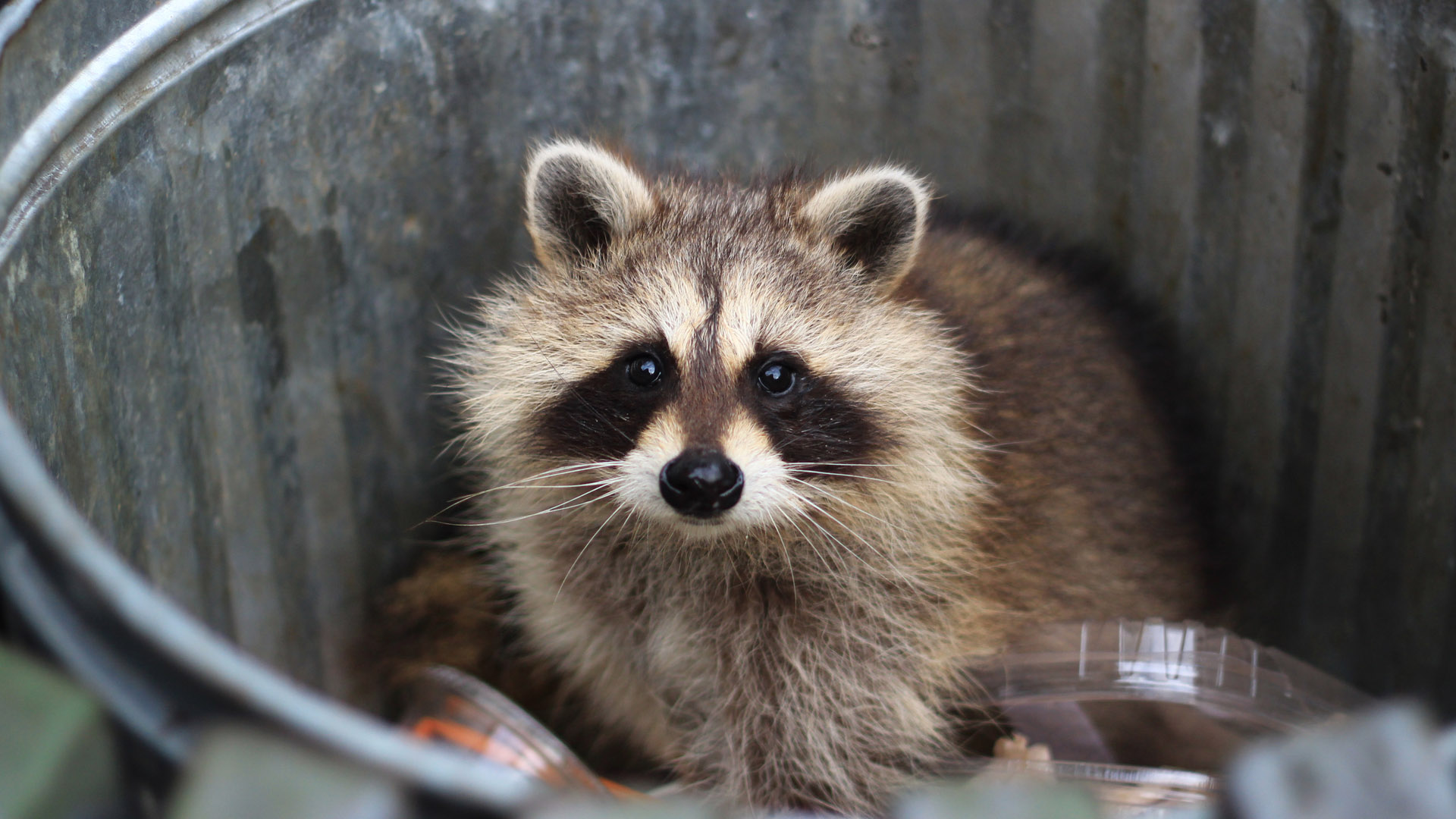 View on back
Physical abilities
I have well developed and very sensitive nerves in my paws so I'm the manual type. I am very skillful with my ten fingers. I can turn door handles, open coolers and can even open soft drink bottles.