Fishers are cousins to ferrets and otters!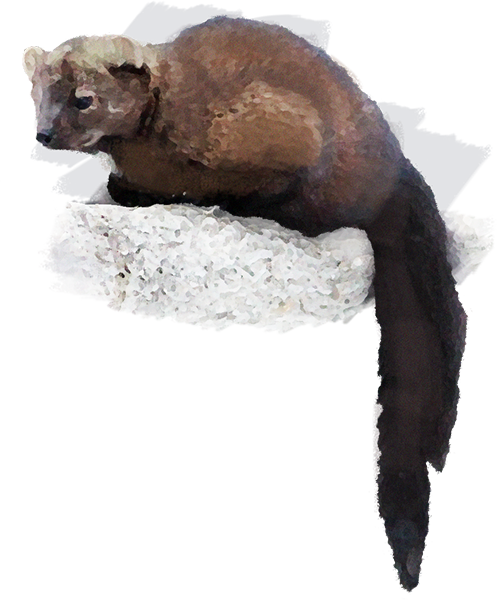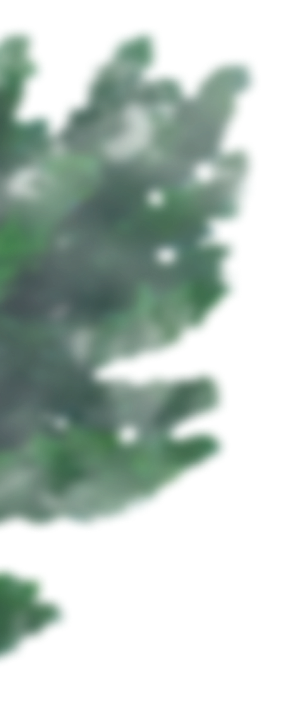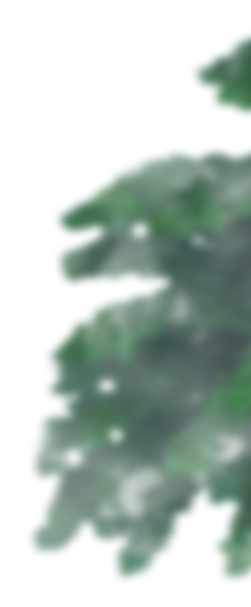 Fact sheet
Behavior
An animal that won't let itself be pushed around!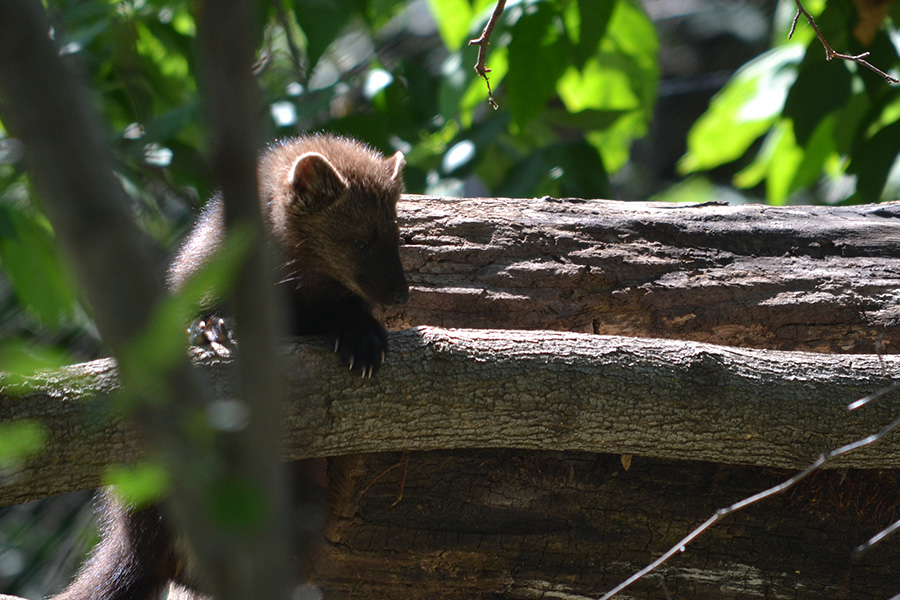 View on back
Behavior
We fishers are solitary creatures and we don't let ourselves be pushed around even by fellow same sex fishers. We generally tolerate individuals of the opposite sex only. Despite males fishers being larger than female fishers, our paw prints are of similar size.
Food habits
Porcupine specialists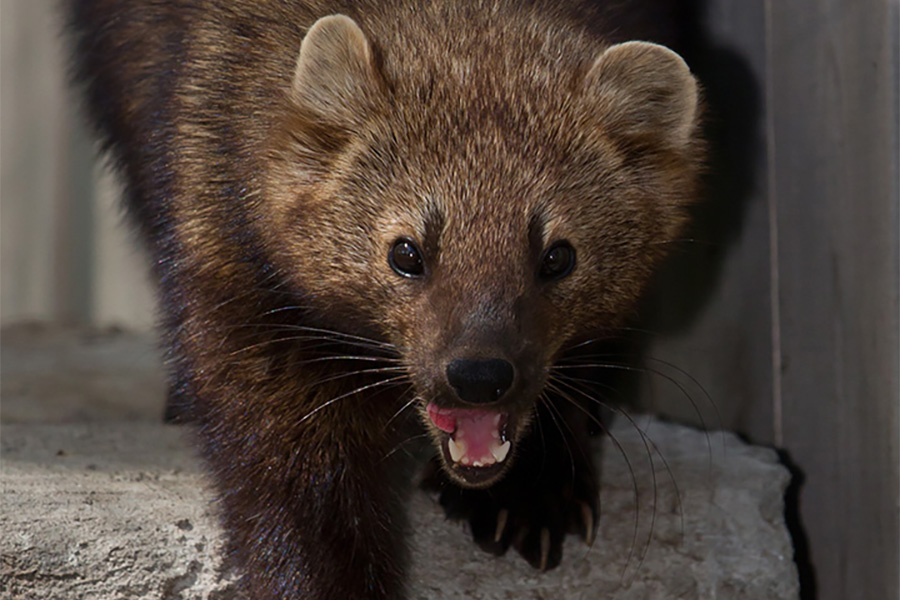 View on back
Food habits
The porcupine specialist? Yes, that's me! No matter the presence of quills, porcupines cannot escape me, even in the trees. I have a special technique for coaxing them down from the trees, and I can attack without too many quills in return. Interestingly porcupine quills contain a mild antibiotic that prevents infections, how lucky for me!
Food habits
An opportunistic carnivore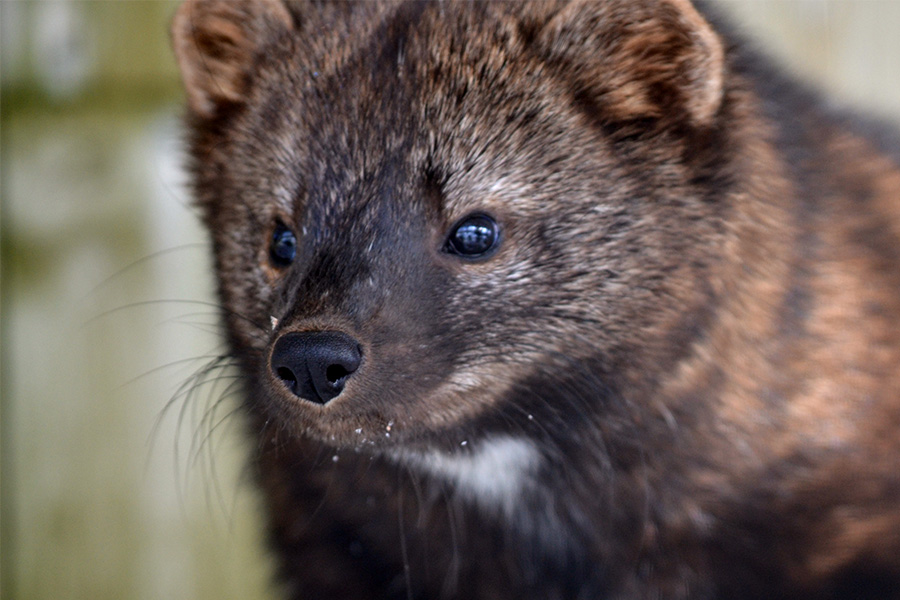 View on back
Food habits
Depending on the scarcity of foods, the thickness of snow on the ground and the number of trappers in the area, we are more or less numerous from one year to another. As deer populations are rather abundant lately, so too are we. We have been able to take advantage of carcasses left in the woods by hunters to feed ourselves.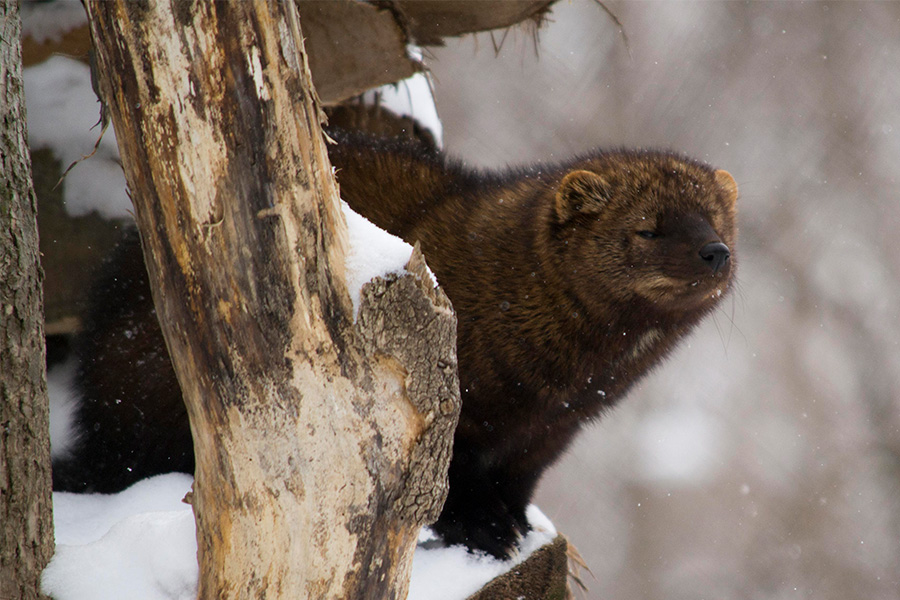 View on back
Myth
Many people know of us because of our reputation as "cat-killers"! We are simply excellent predators. The domestic cat is a prey for many other wild animals such as coyotes, raccoons, red fox, etc.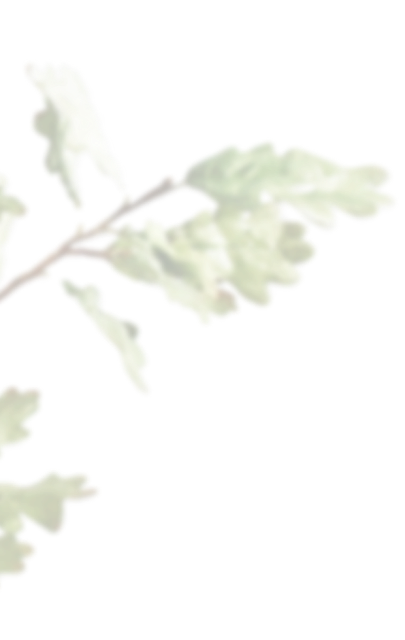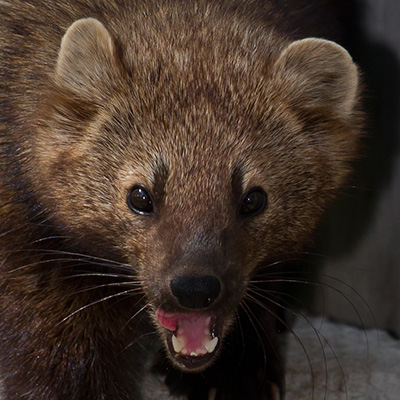 The importance of predators in the food chain
Despite their bad reputation, predators are extremely important links in the food chain. Fishers are unfortunately victims of their own success in folk tales. But in the end the equilibrium of the foods chain is ensured by predators.