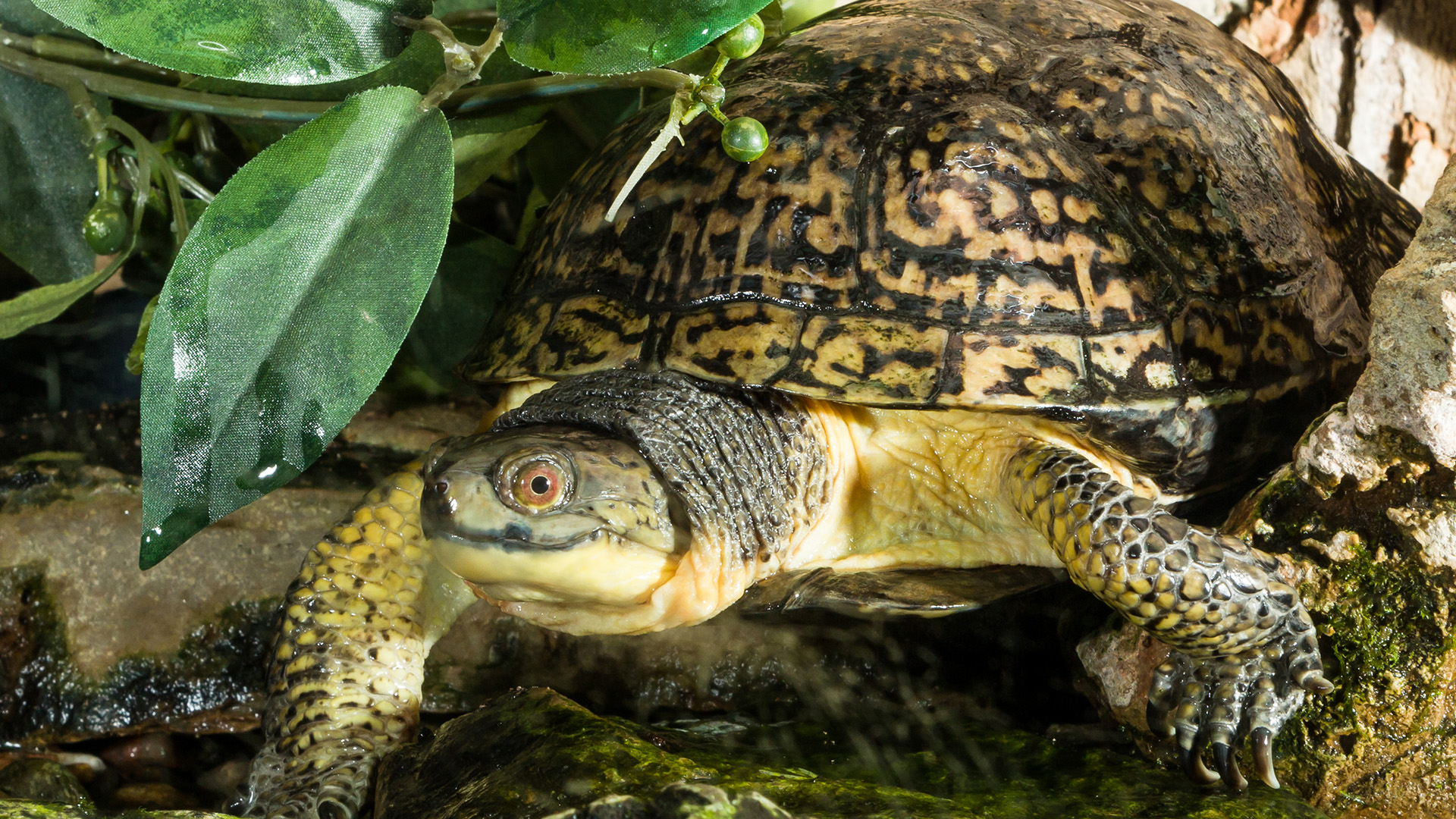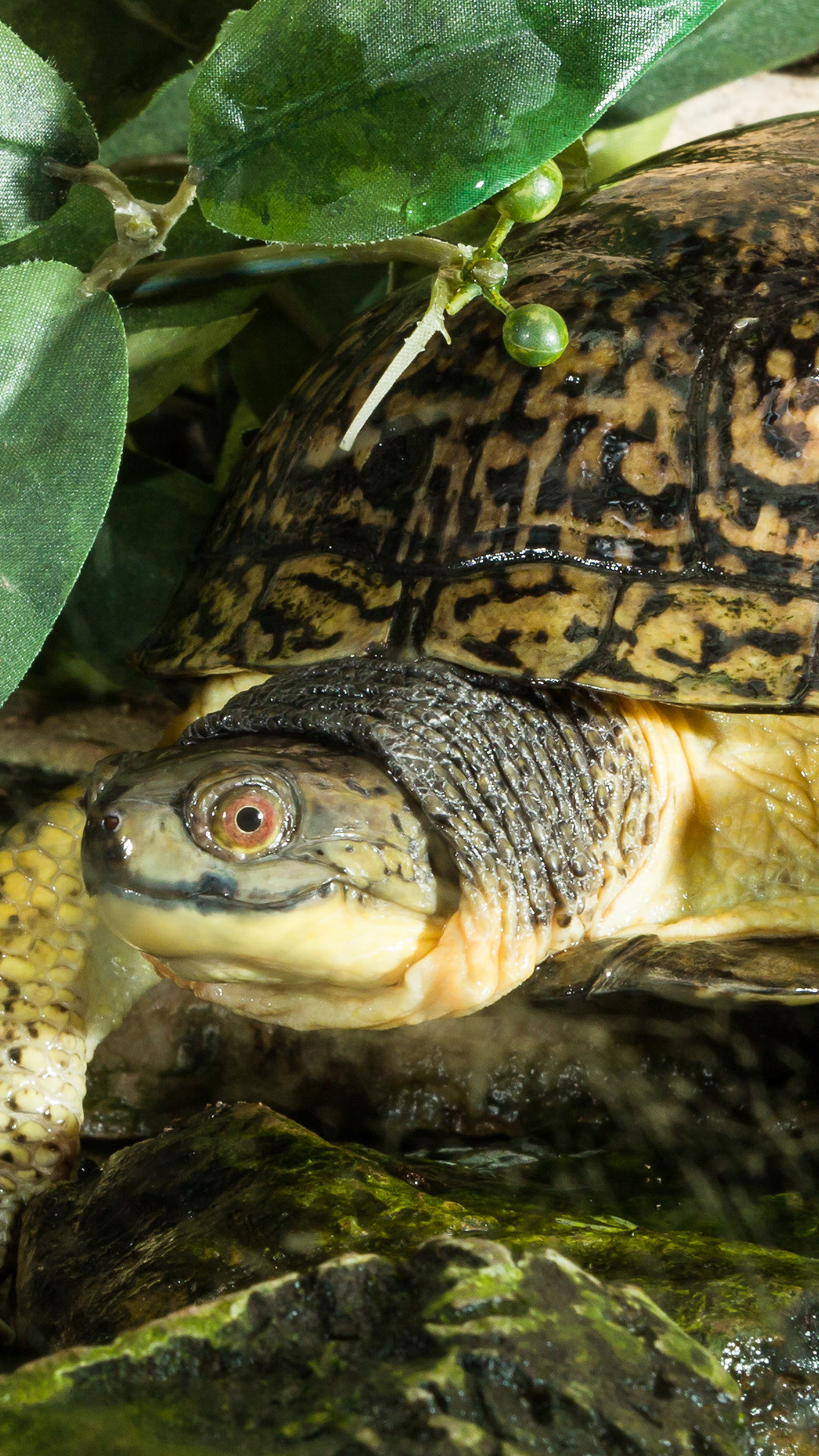 Reptile
Blanding's turtle
Emydoidea (Emys) blandingii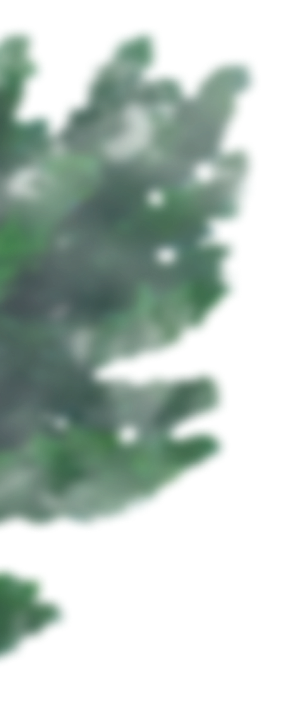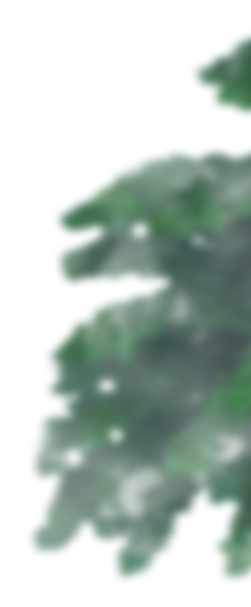 Fact sheet
Reproduction
The male Mush turtle … a true prince charming!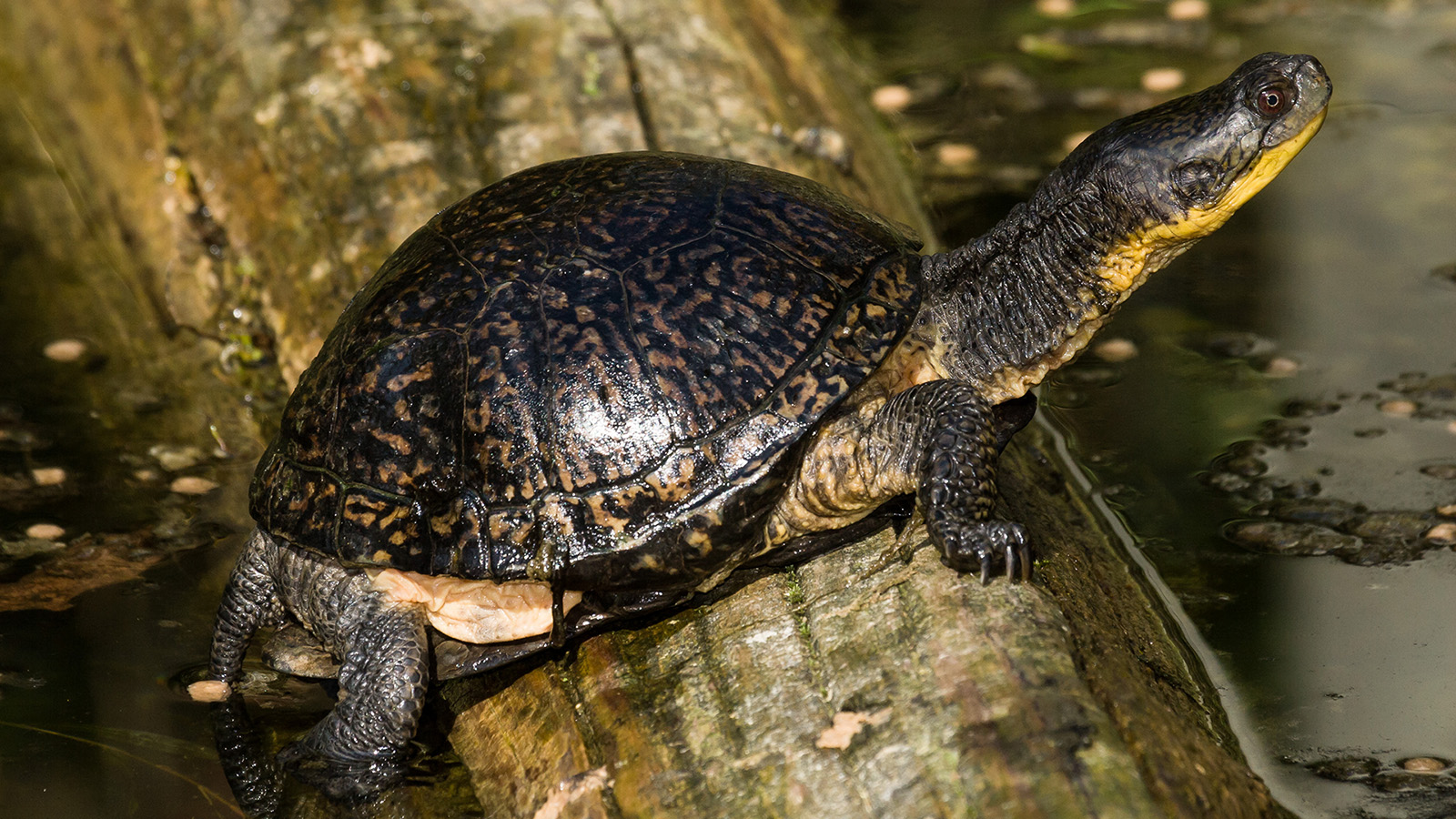 View on back
Reproduction
Oh dear! To seduce me, the male performs a synchronized swimming spectacle: pursuit, nibbling, rubbing of the neck, jets of water on my nose and swings of the head. Ah, love!
Did you know?
Its life is regulated like a clock ... or rather, a thermometer!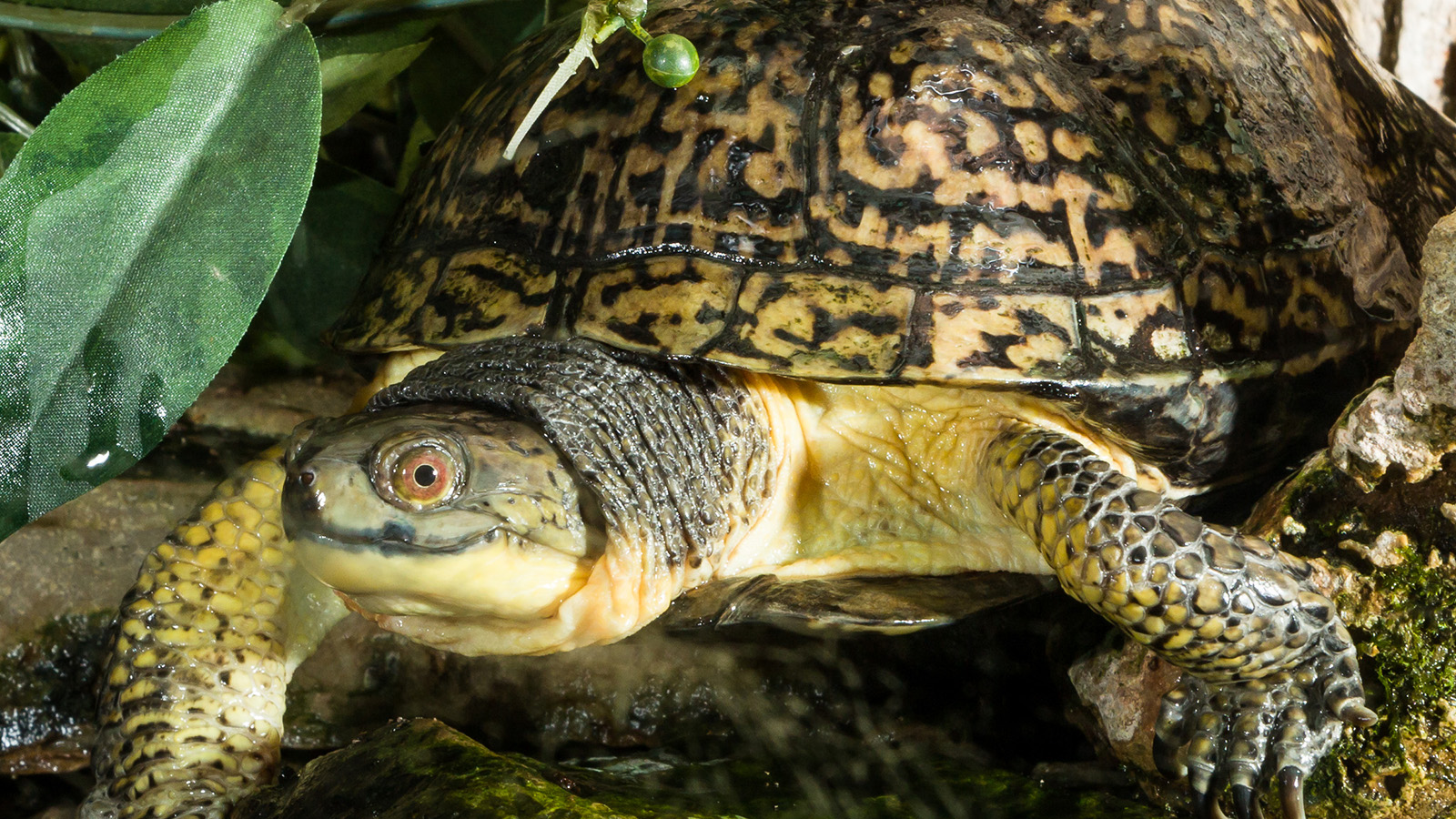 View on back
Did you know?
I don't like hot temperatures. Above 30 ° C, I dream of air conditioning! It's time to bury myself in the mud; when that happens, it is said that I am in estivation. On the other hand, when the temperature is 9 ° C, I slow down and there I go into hibernation.
Physical abilities
Blanding's turtle or box turtle?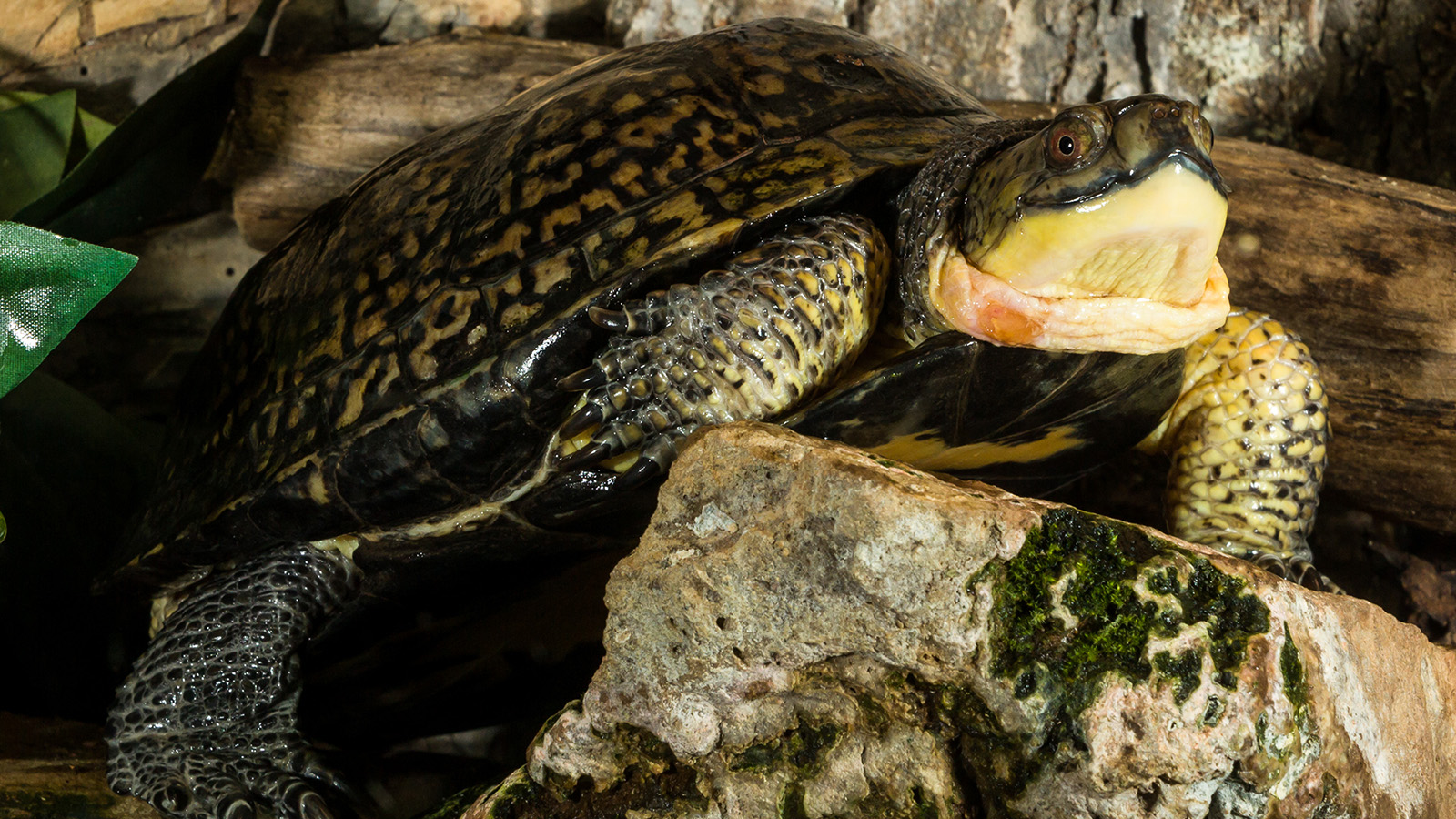 View on back
Physical abilities
I am sometimes called box turtle! I can turn into a real fortress. My breastplate has a hinge that allows me to hide my head and my front legs. I can partially disappear under my breastplate. It is a very effective defense that the Romans borrowed from me.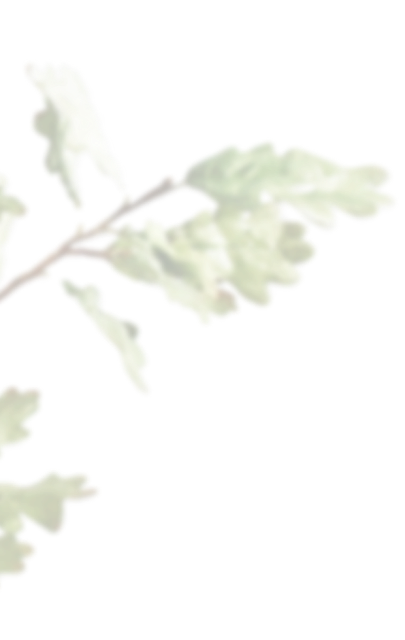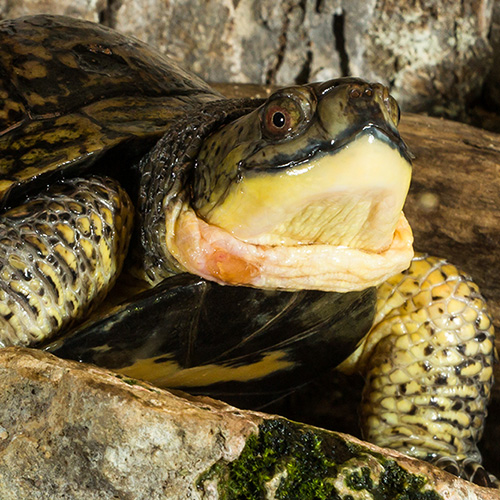 Reptiles sensitive to human activities
Turtles are very sensitive to human activities. Cars, boats and construction that destroys their habitat are all factors that threaten their survival. Click to discover what the Ecomuseum Zoo is doing to help Québec's threatened species!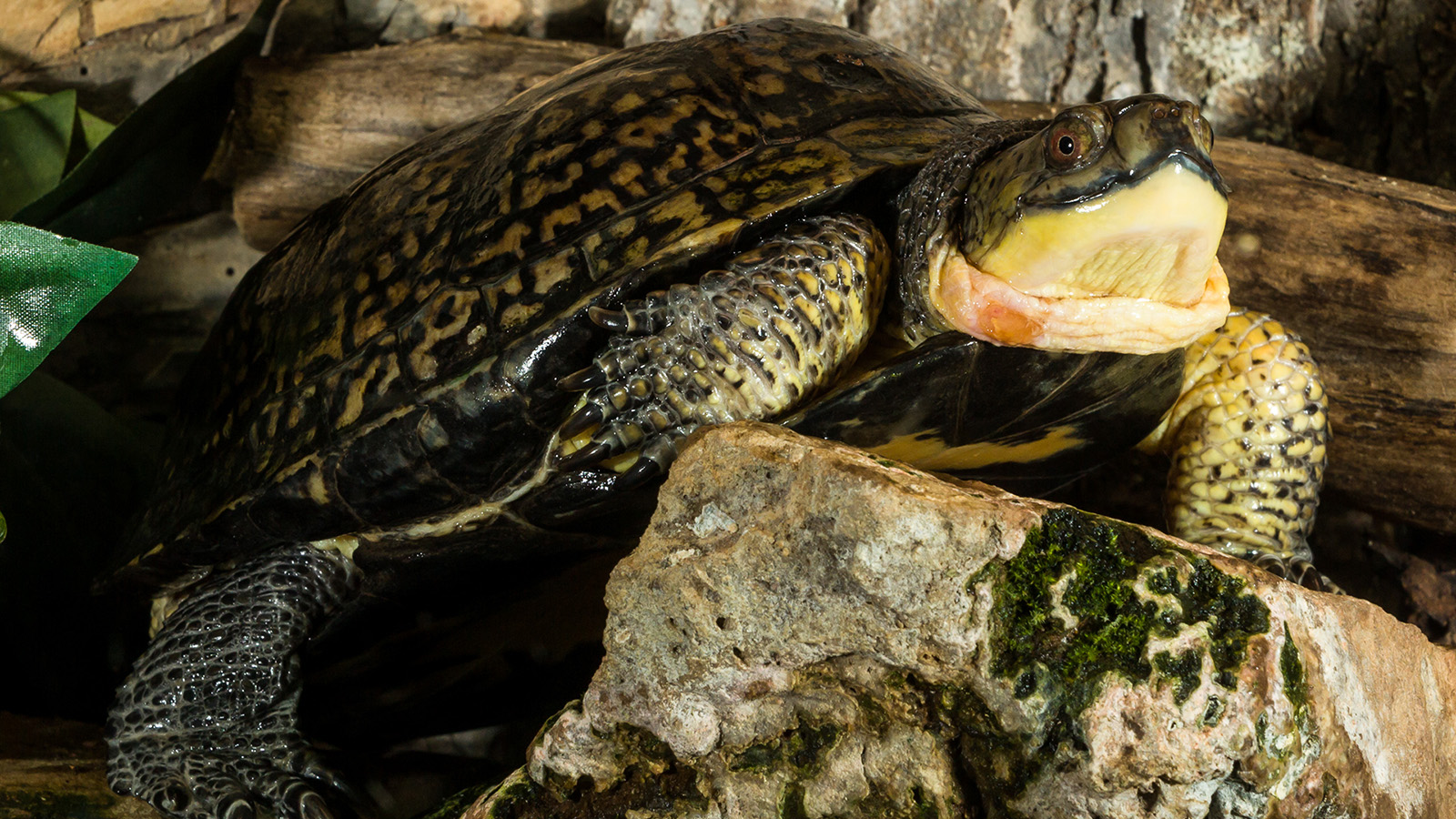 Come see our Blanding's turtles