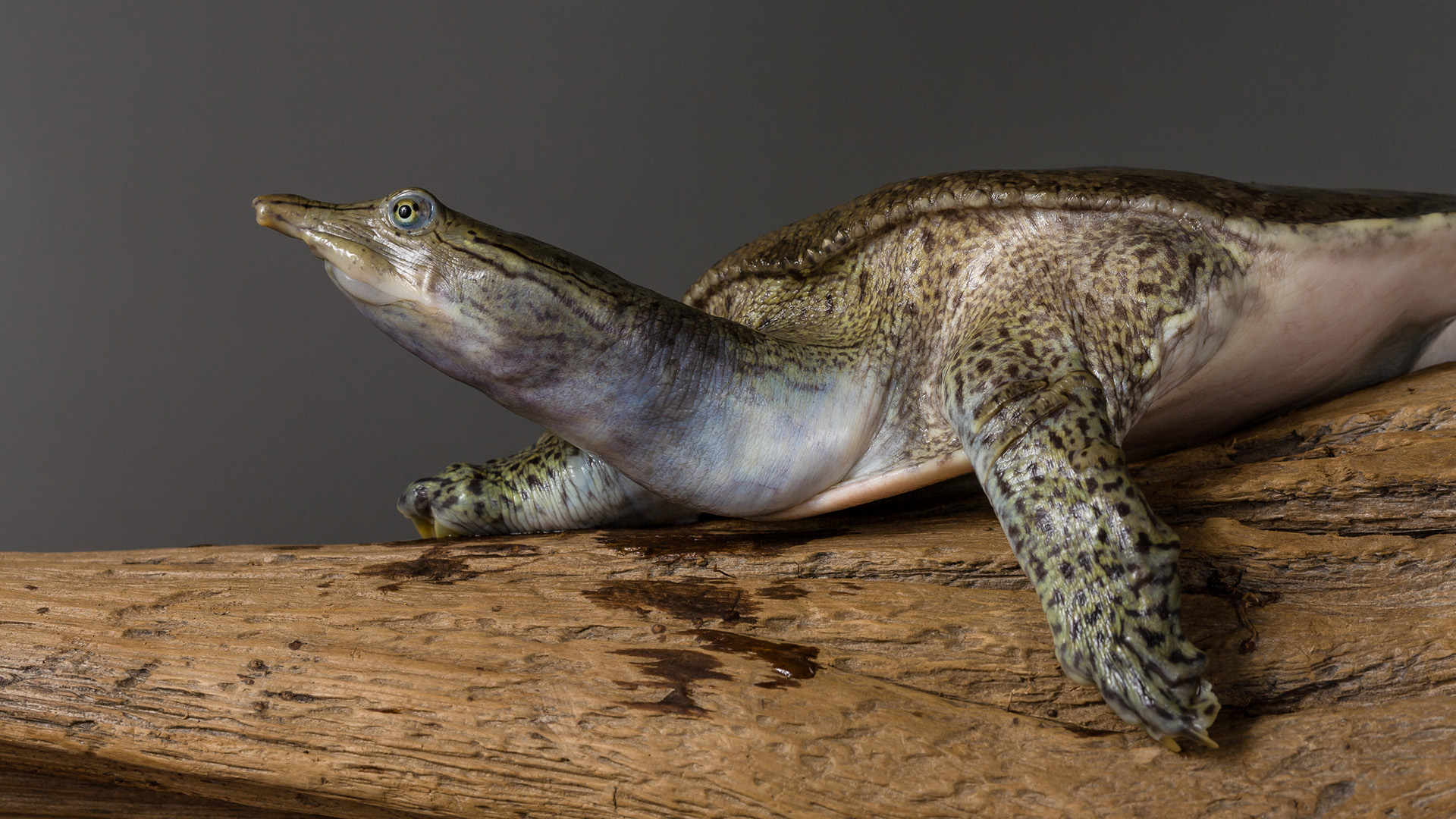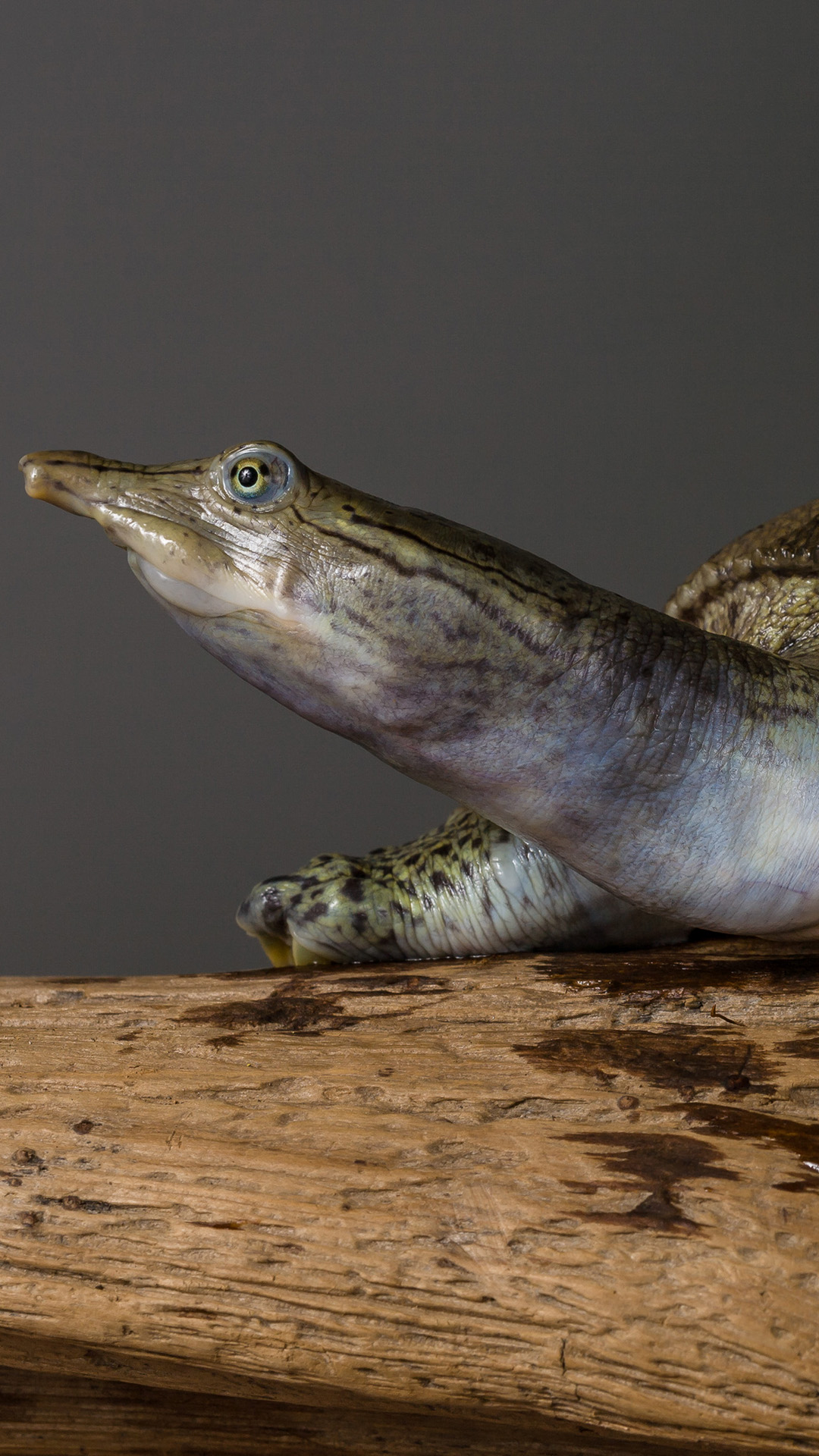 Reptile
Eastern spiny softshell turtle
Apalone spinifera spinifera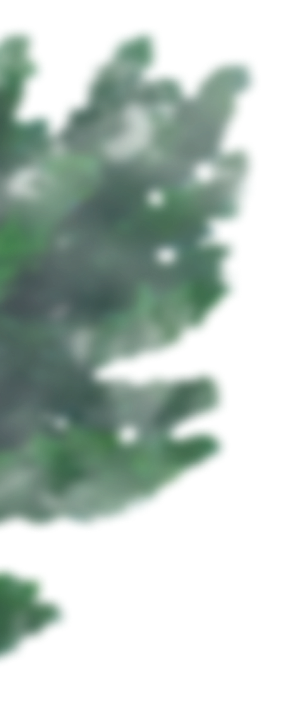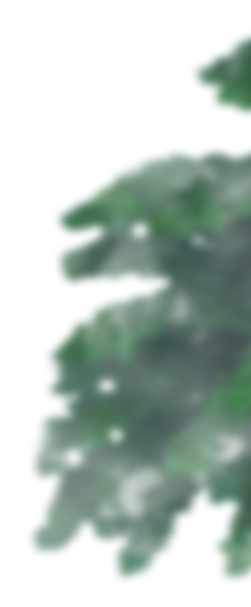 Fact sheet
Appearance
A pancake shaped carapace?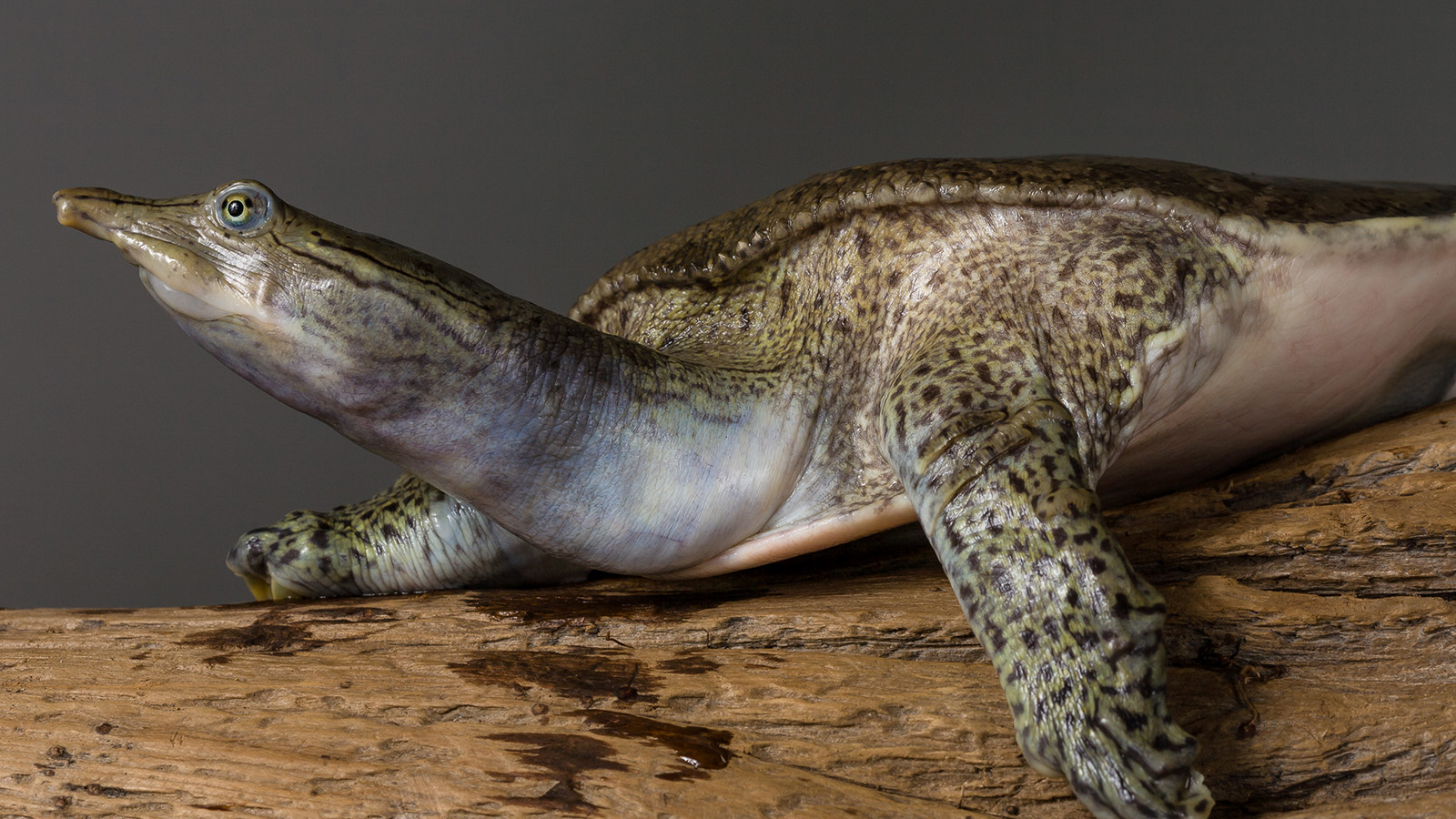 View on back
Appearance
Yup! I am a very special species and above all, very fragile! My carapace is free of scales, unlike all my turtle cousins in Québec. The consistency of my shell resembles that of leather. Still I don't think of myself as a rock star!
Did you know?
The most threatened turtle species in Québec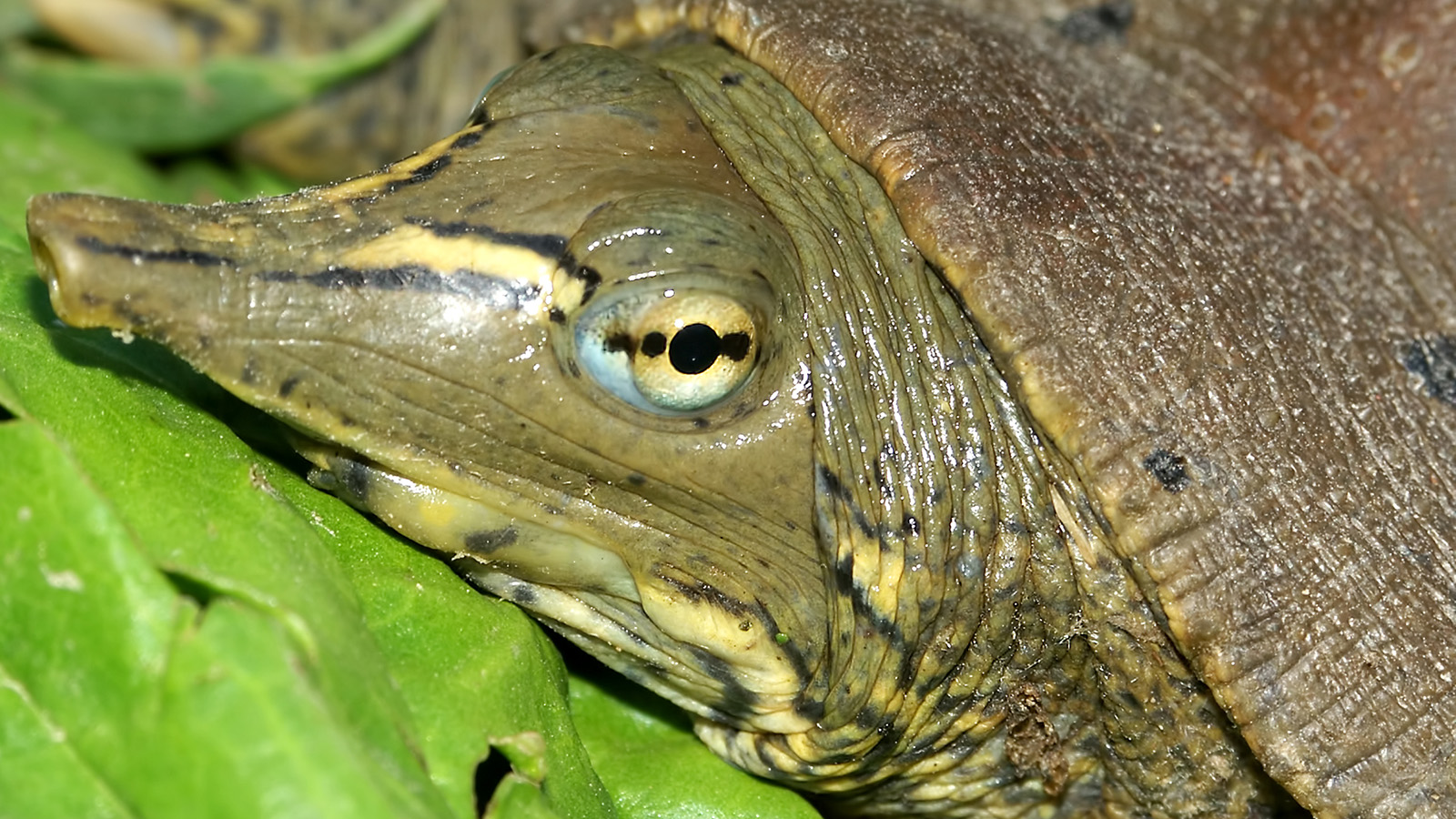 View on back
Did you know?
I particularly like lakes and rivers. I am a good swimmer, so why deprive myself! Unfortunately, the propellers of your boats are very damaging for me and my fragile carapace. My species is in a very precarious situation because of human activities.
Threats
Raccoons and skunks … my sworn enemies!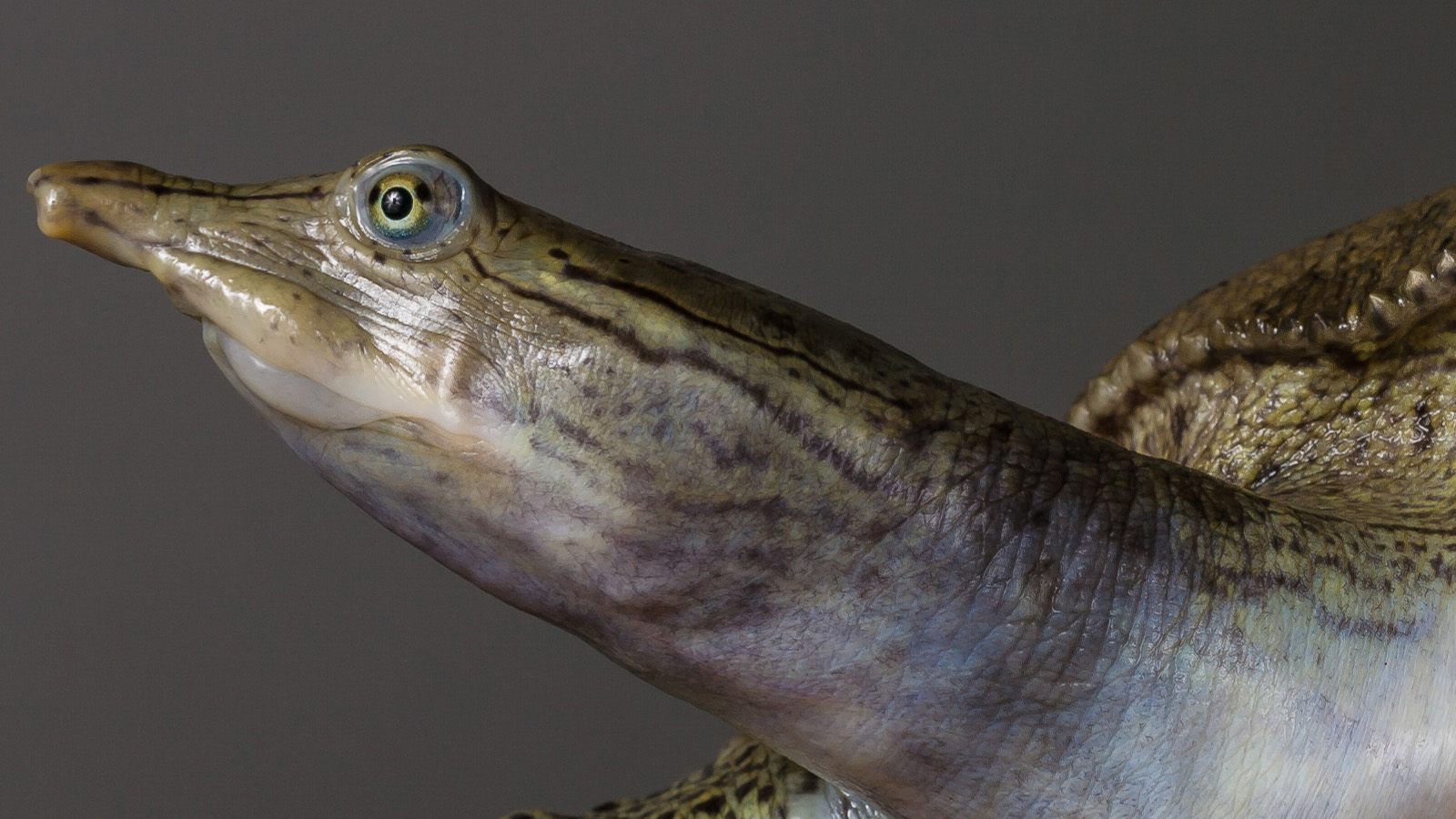 View on back
Threats
Eggs and hatchlings are very popular with raccoons and skunks. Since there are so many of them, I do not have a chance to compete. As adults, we have far fewer predators. But getting to that age is almost a miracle!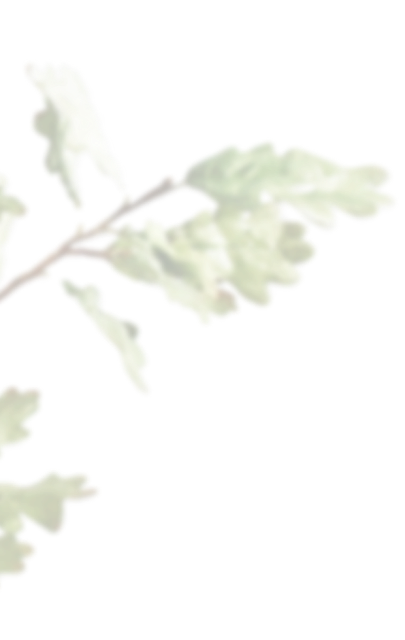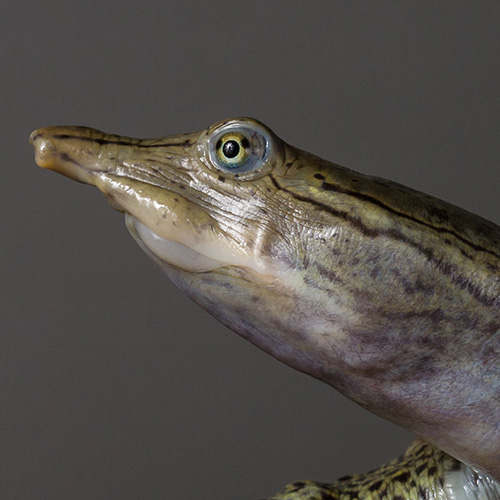 Reptiles sensitive to human activities
Turtles are very sensitive to human activities. Cars, boats and construction that destroys their habitat are all factors that threaten their survival. Click to discover what the Ecomuseum Zoo is doing to help Québec's threatened species!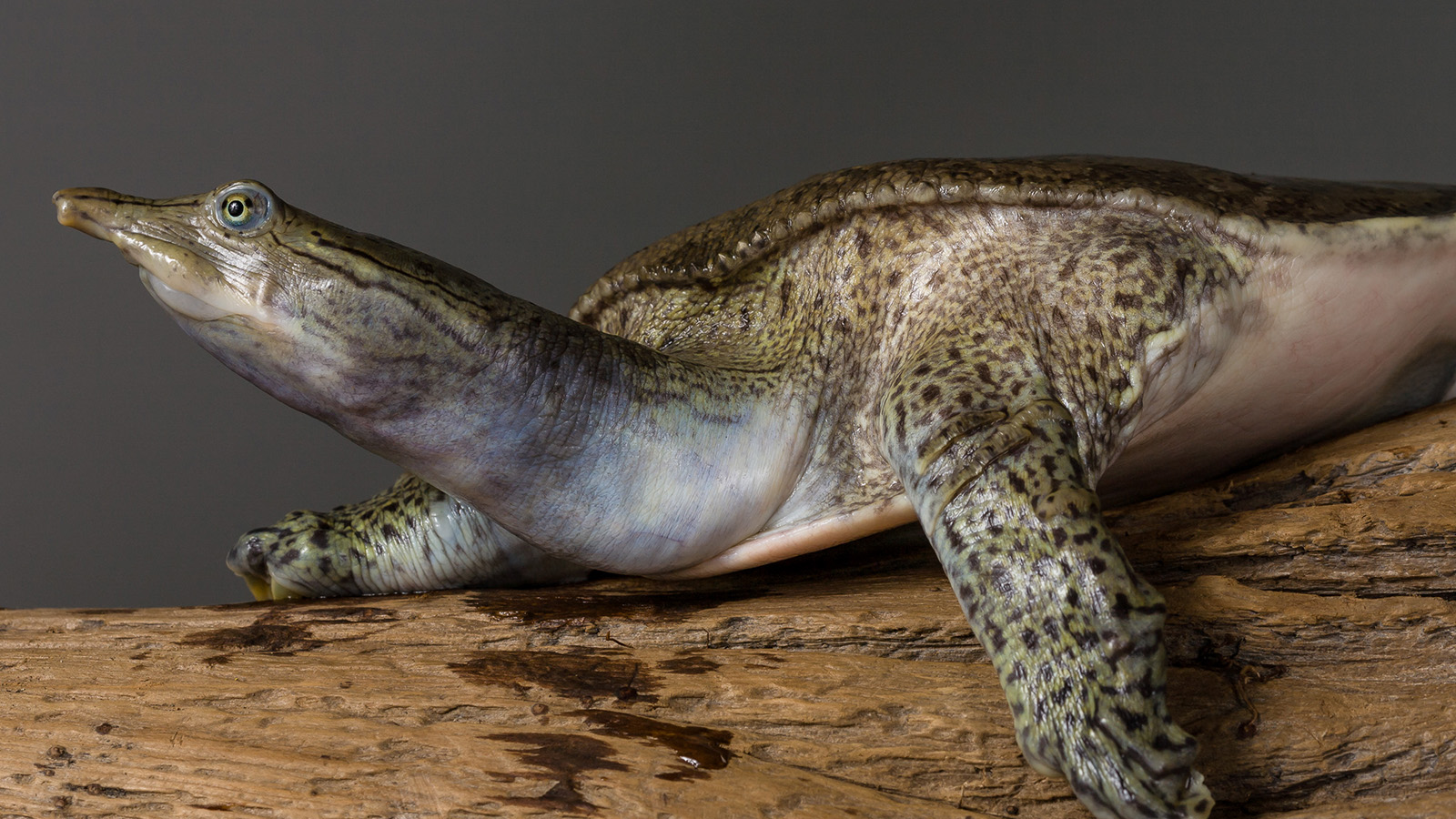 Come see our Eastern spiny softshell turtles