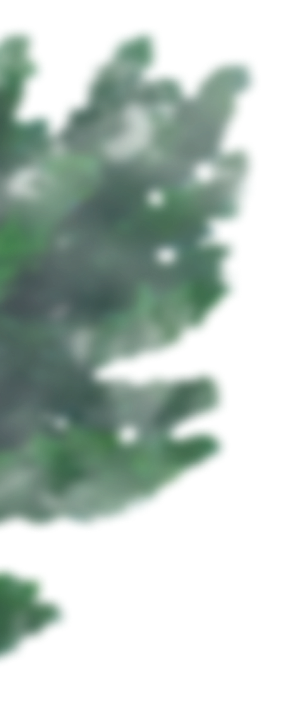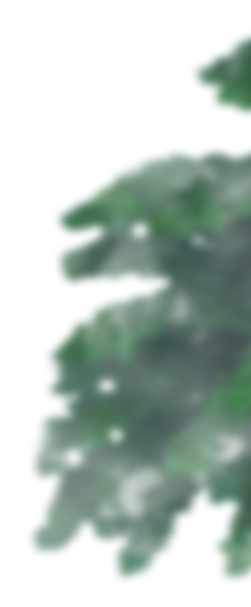 Fact sheet
Diet
Streams are a buffet of choice for this turtle.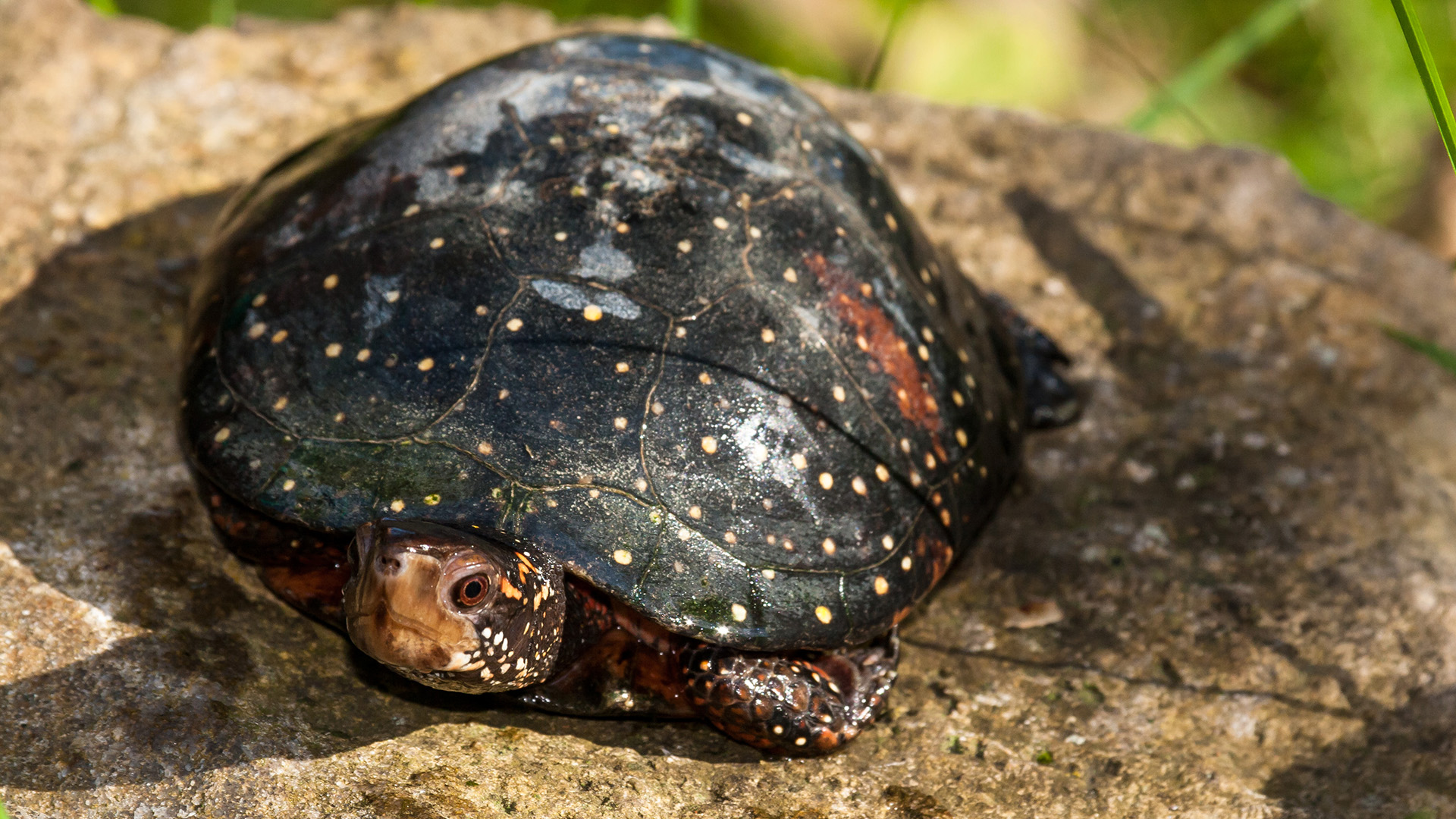 View on back
Diet
Indeed, I feed on various plants, carrion, larvae of aquatic insects, small crustaceans, fish and tadpoles, not to mention the aquatic larvae of salamanders! In short, almost everything that is small and aquatic is a dish of choice!
Habitat
A more than rare small turtle!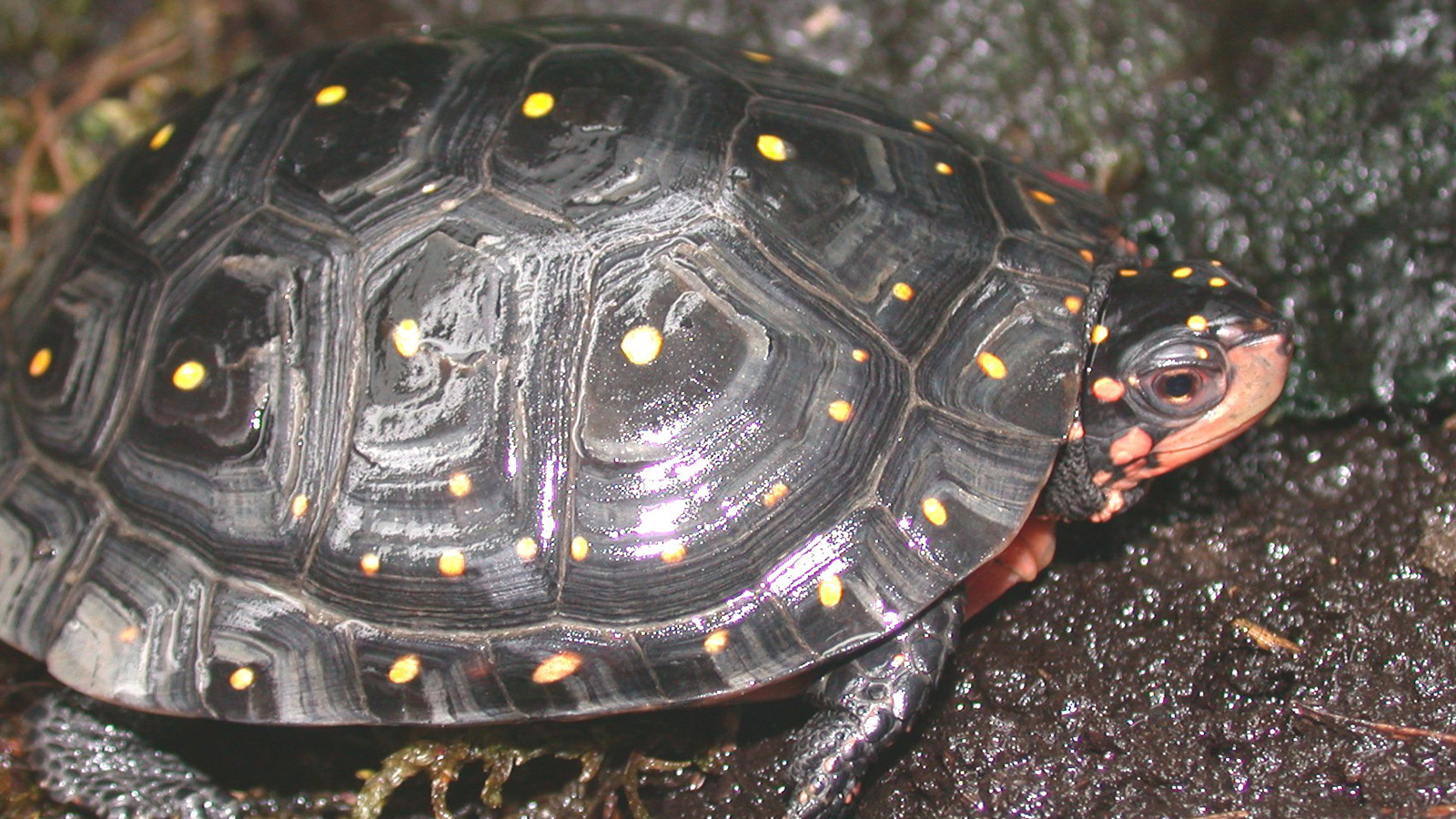 View on back
Habitat
I live in swamps, marshes, peat bogs, small ponds and flooded areas. I prefer shallow water. However, my presence in Québec has only been confirmed twice, which means that my presence is actually rather hypothetical! I am, however, well represented in Ontario.
Survival
It faces a great number of predators.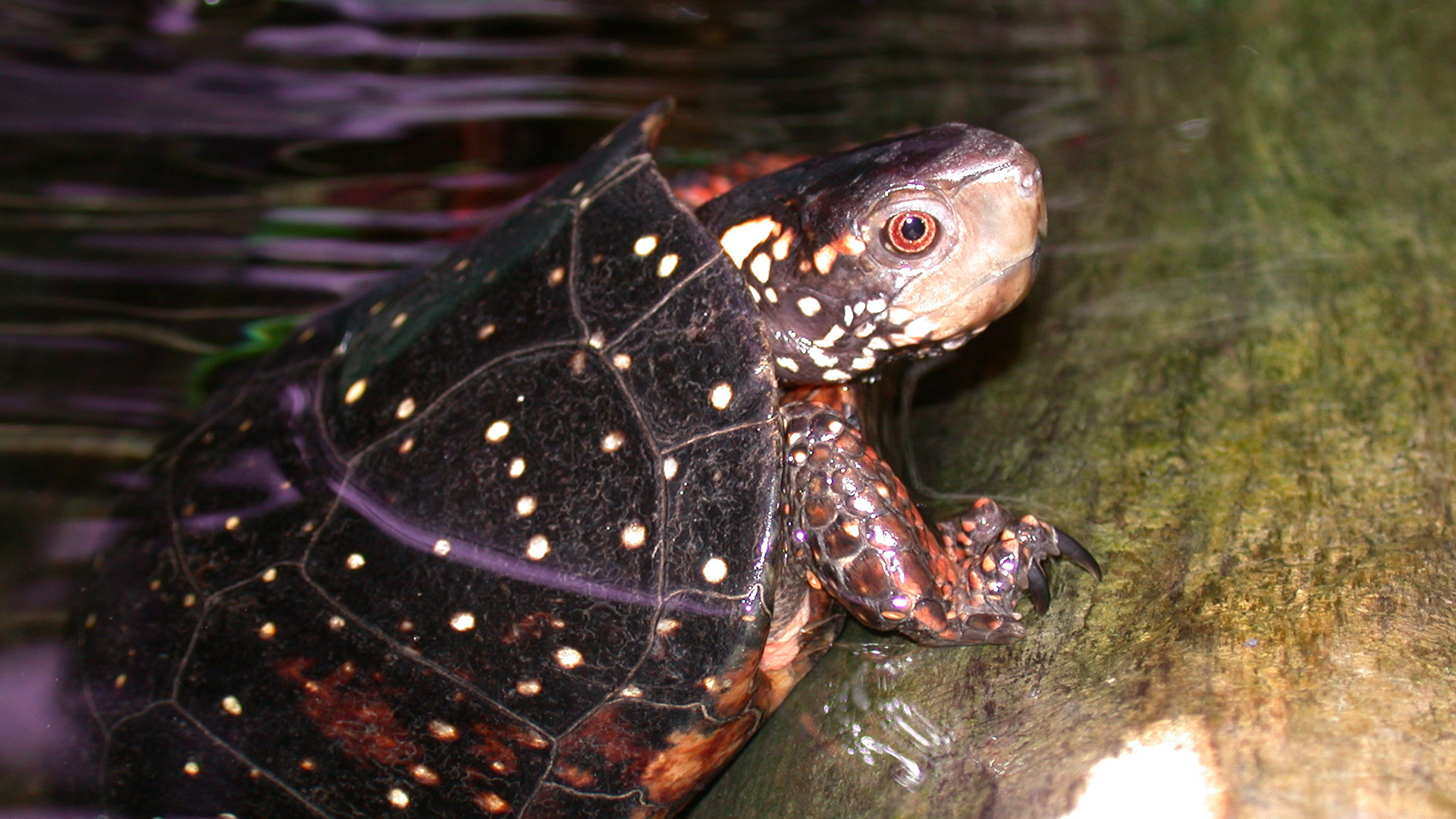 View on back
Survival
In addition to all the human threats to the Spotted turtle, the species faces many predators in the wild: raccoons and the striped skunks attack not only turtles but also eggs.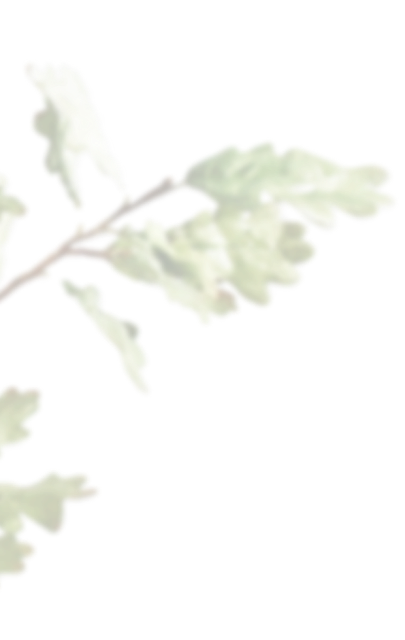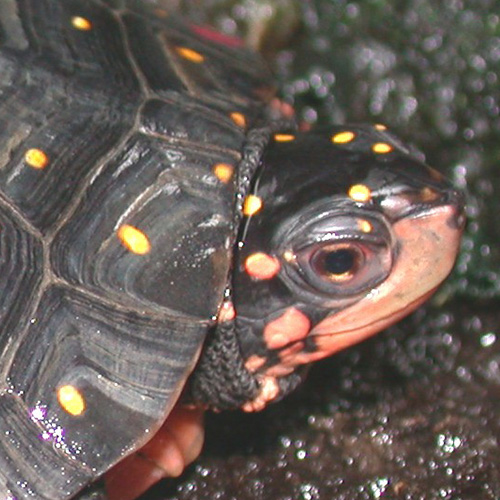 Reptiles sensitive to human activities
Turtles are very sensitive to human activities. Cars, boats and construction that destroys their habitat are all factors that threaten their survival. Click to discover what the Ecomuseum Zoo is doing to help!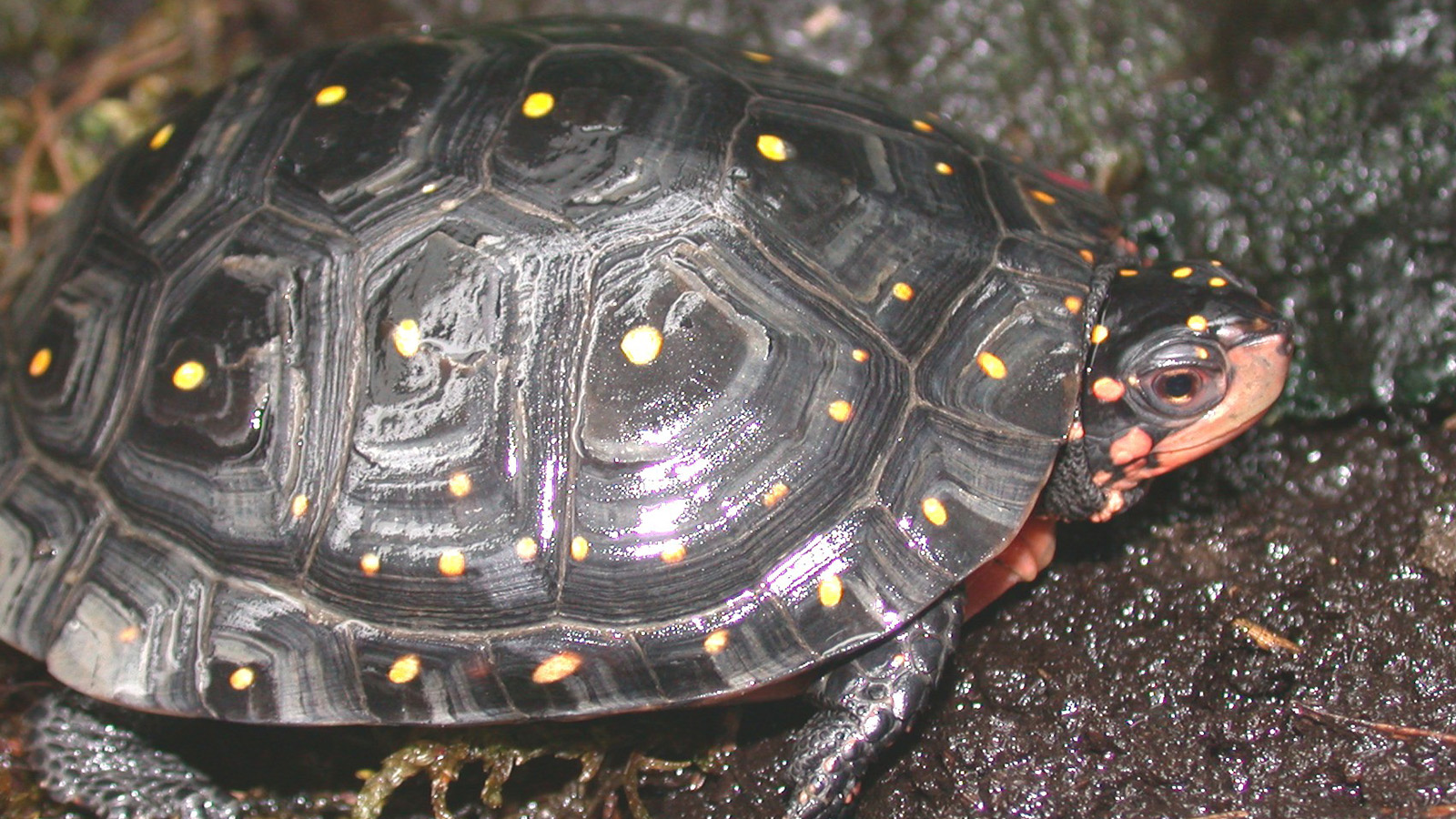 Come see the Spotted turtles