The Bald Eagle is America's national emblem!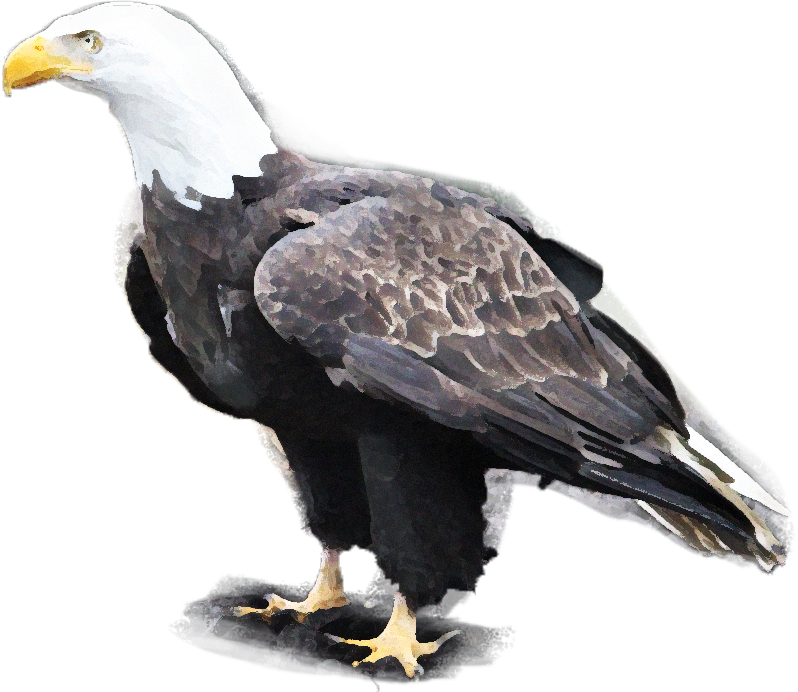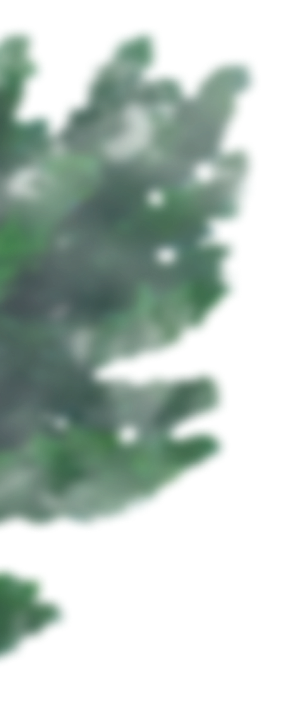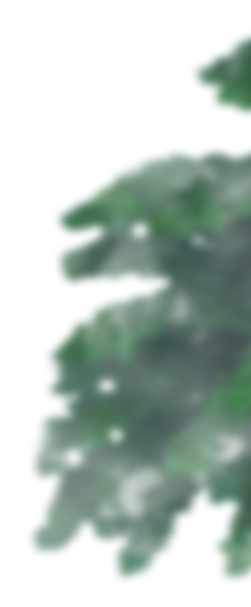 Fact sheet
Physical appearance
A perfectly defining name!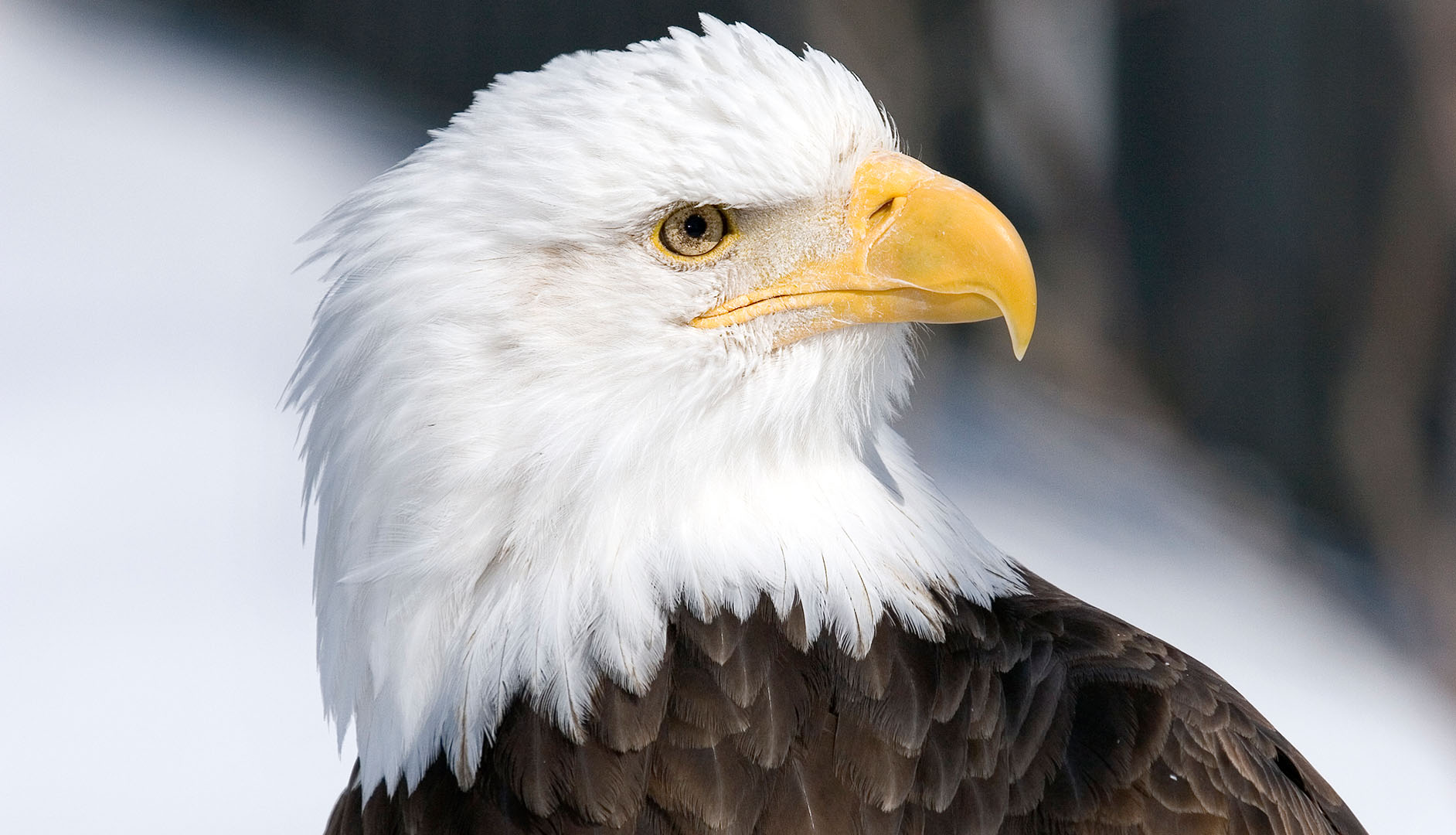 View on back
Physical appearance
Haliaeetus means "sea eagle" and leucocephalus describes my white head but I only take on the white colour at around 4 or 5 years of age. As a juvenile my colouring is brownish just like the Golden Eagle's, with which I am often confused.
Diet
Fan of open spaces for hunting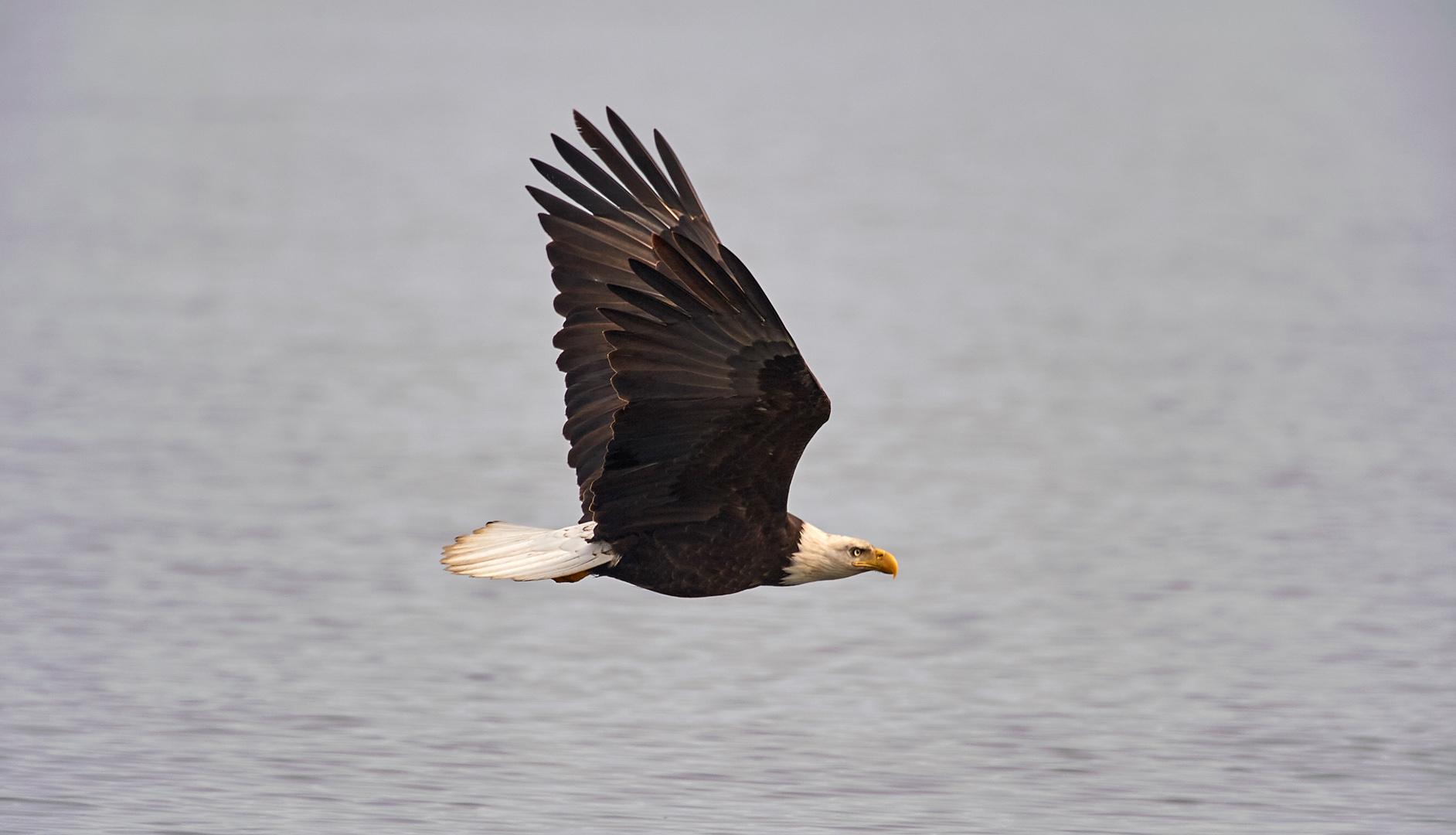 View on back
Diet
You see, my pantry resembles a 'big box' store as I normally hunt for prey in an area of about 10 to 15 km2 but if I don't find what I need I will extend that range as far as 340 km2!
Reproduction
Acrobatics to strengthen the bonds within the couple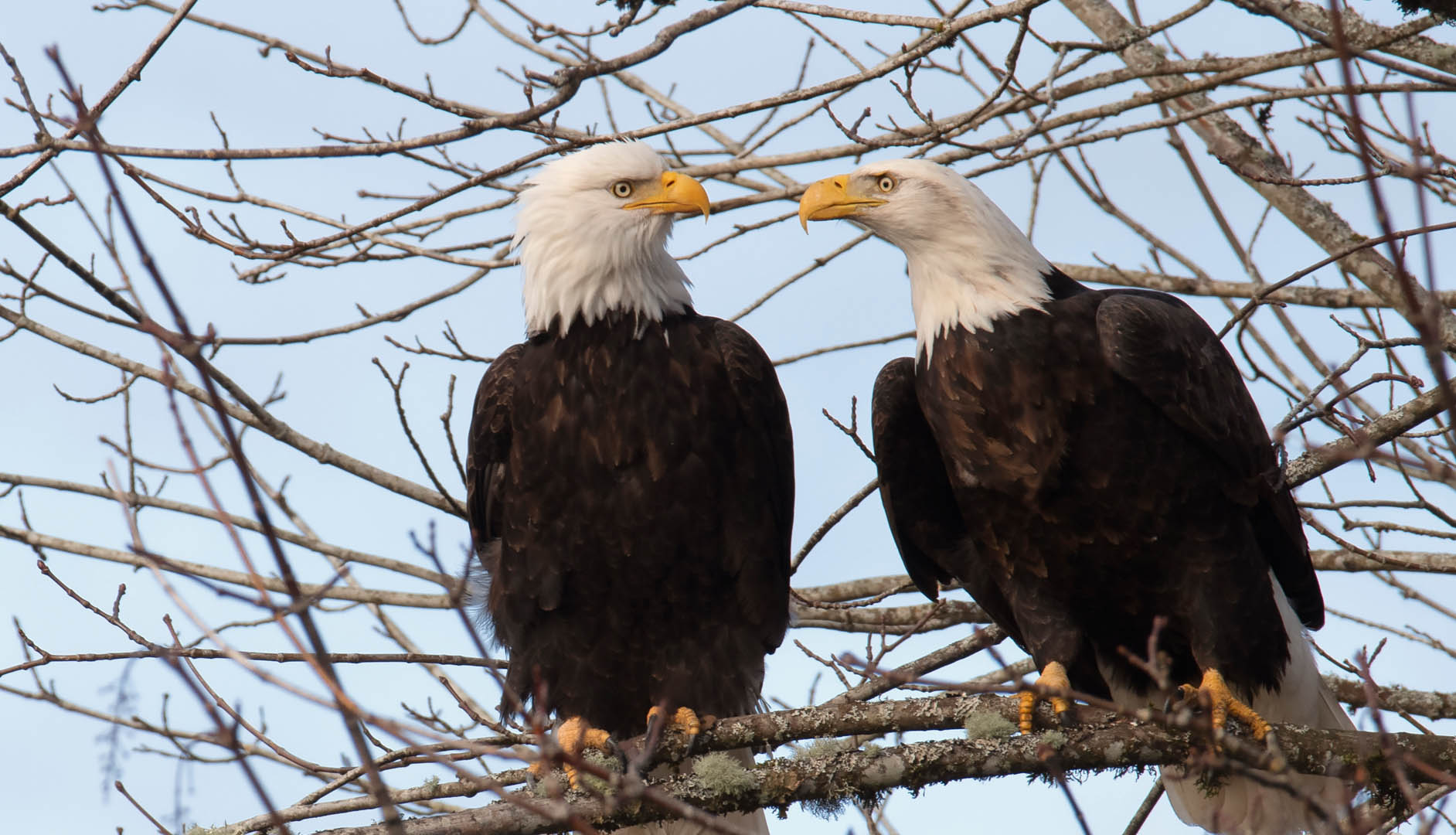 View on back
Reproduction
When nesting I do not tolerate any intrusion on my territory; it's clear, DO NOT DISTURB... at times I can even show aggression toward my partner. On the other hand, to strengthen our bond and calm our nerves, we perform spectacular aerial acrobatics.
Did you know?
The champion of nest building, that's me!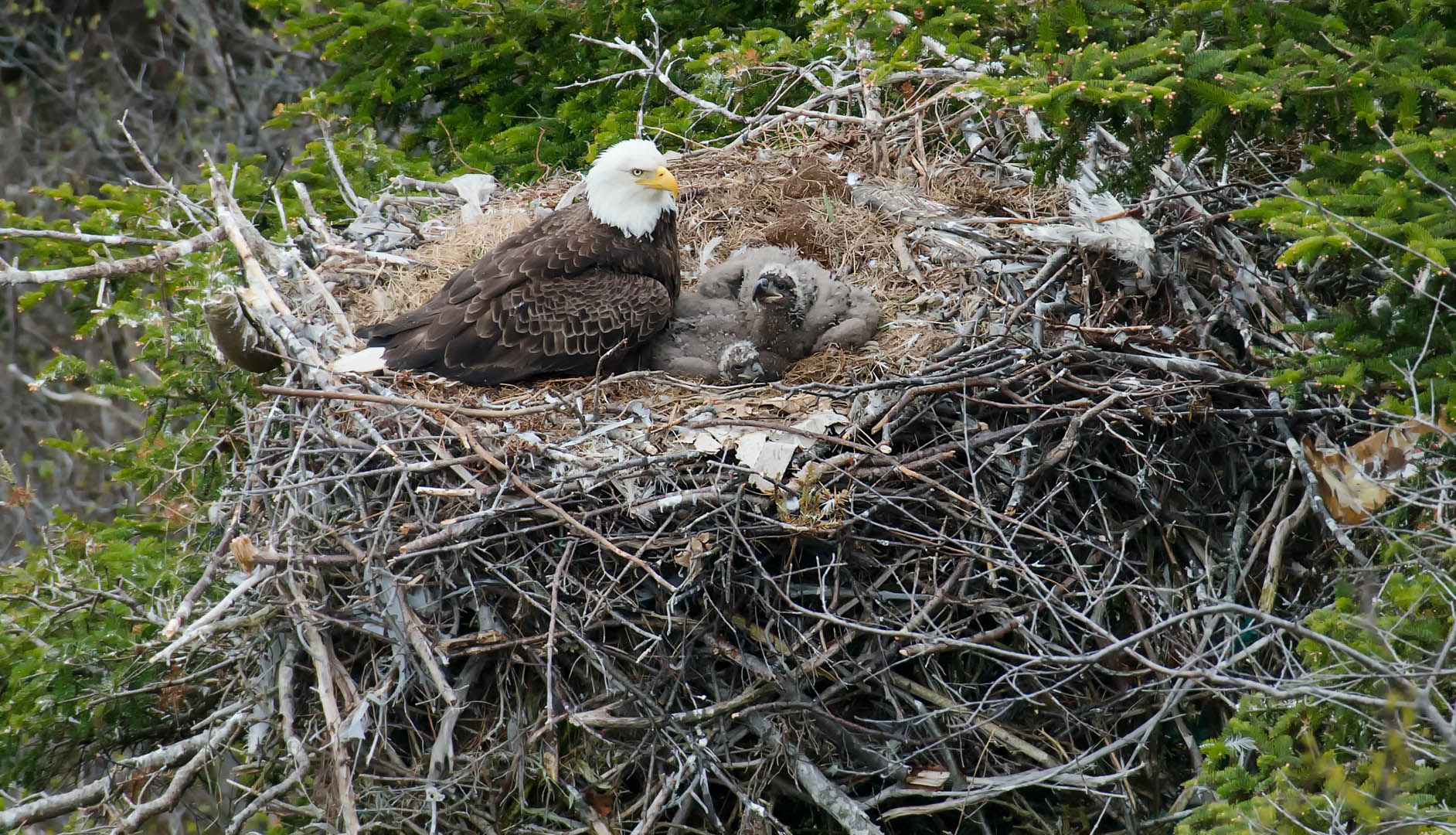 View on back
Did you know?
Of all of north american nesting birds, I build the largest nest, preferably on top of a tall white pine. It can be up to 6 metres tall and up to 3 metres in diameter weighing up to an incredible two metric tonnes... That's the weight of a small car!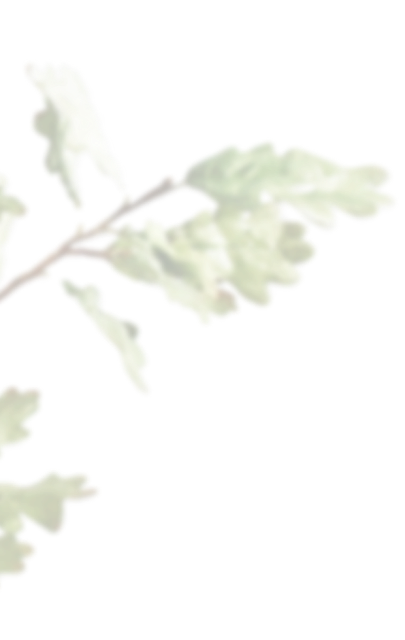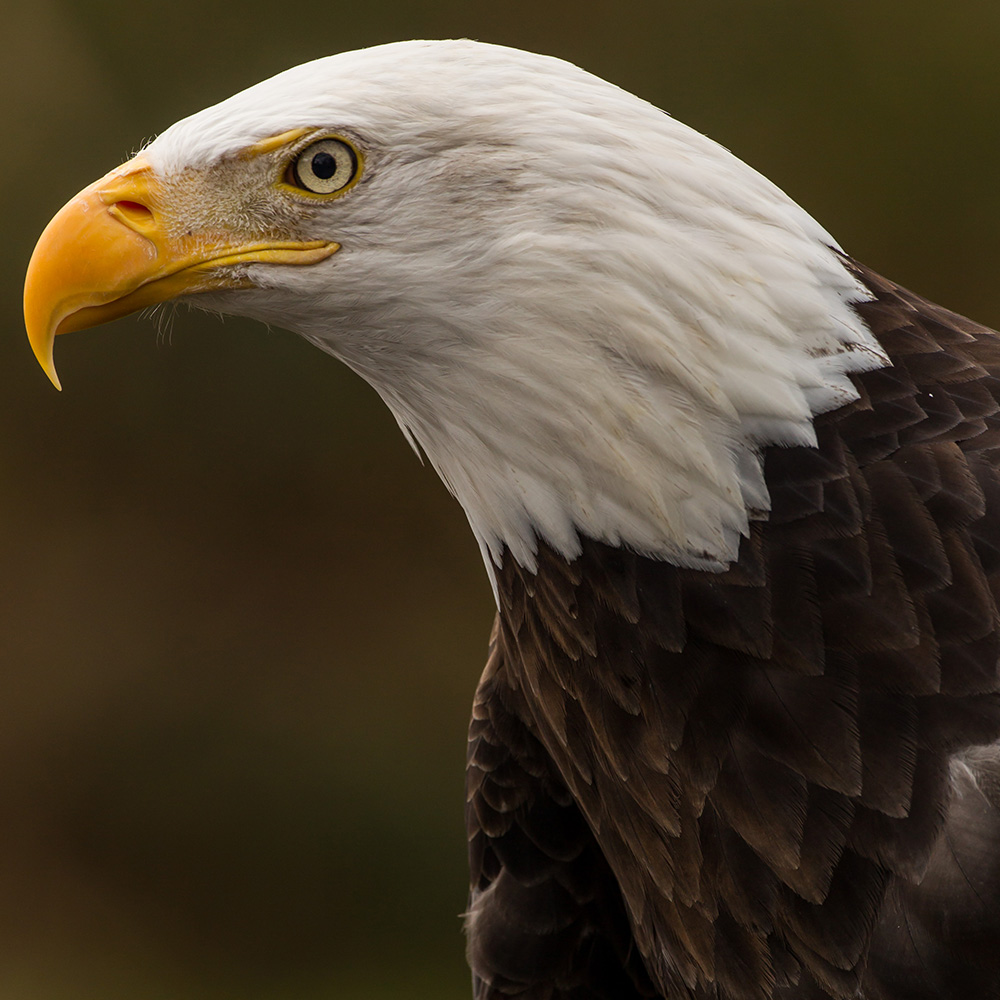 What to do if you find a bird in distress?
Throughout the year, it is possible to cross paths with a bird in distress: broken or damaged wing, collision with a vehicle or electrical wires, birds are often unlucky and face many dangers. If you find a bird in distress, contact the Ministère des Forêts, de la Faune et des Parcs at 1-877-346-6763
The Bald Eagle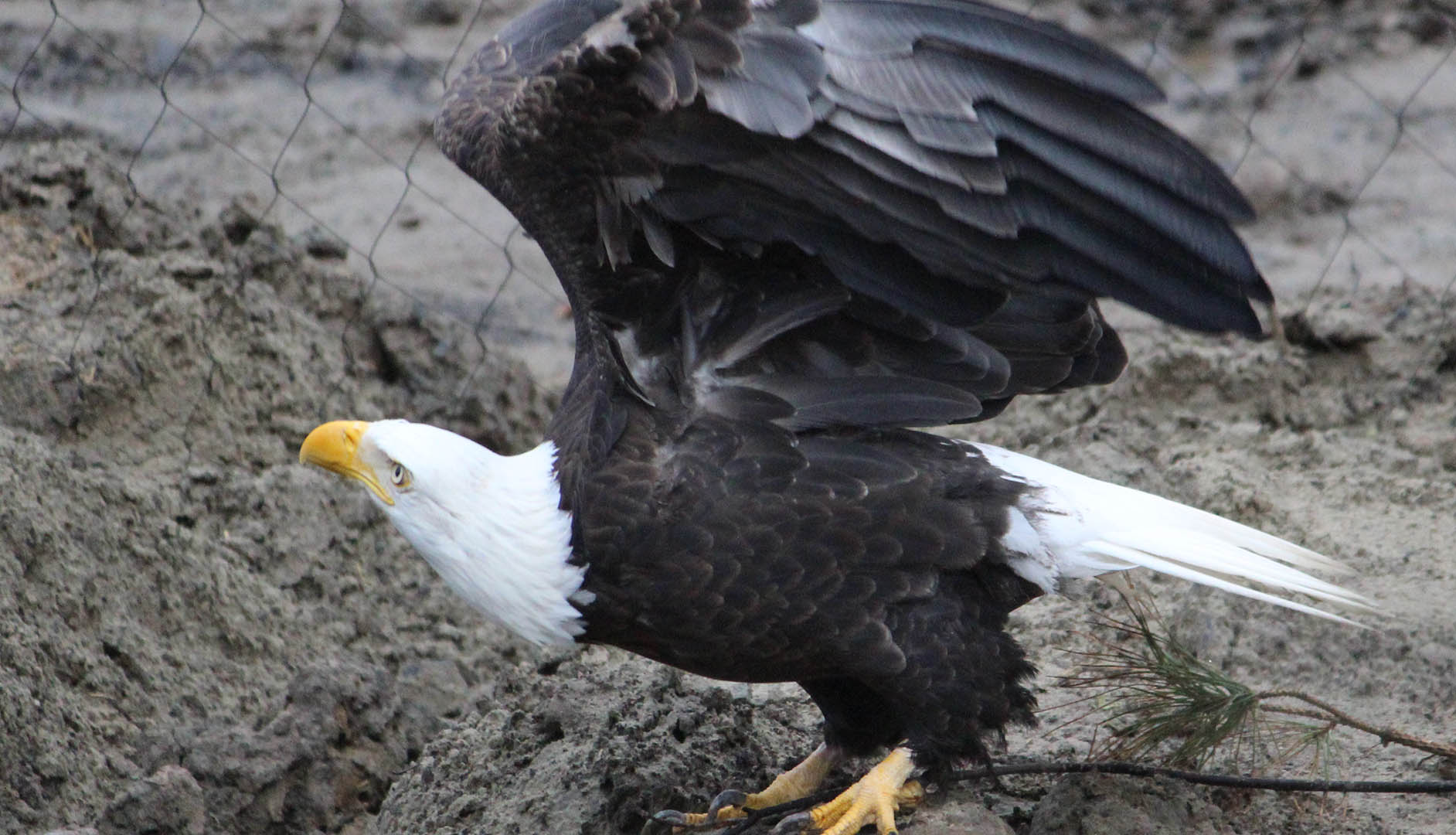 2015: Opening of the Bald Eagle aviary